Data Science Challenge
01 Jul 2020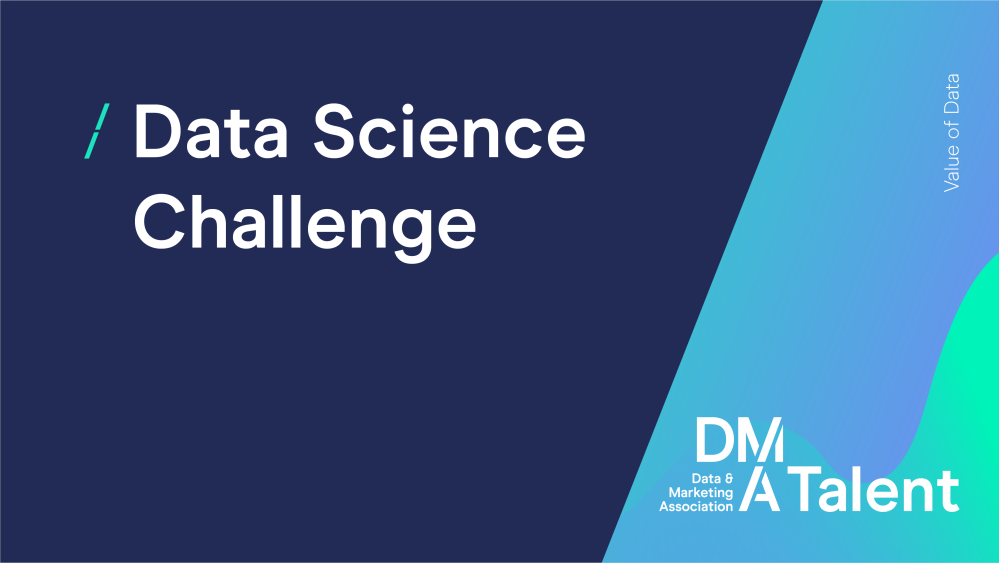 Data Science is one of the fastest growing disciplines in marketing.
This is a competition for future data scientists to apply their skills to a well-known brand's problem.
We'll give you access to a dataset so you can create a predictive analytics model to find a solution for the client.
Who can enter?
Individuals on a Data Science or related degree or apprenticeship, at any stage of their course.
The Brief
We are currently working with our selected brand partner on the brief. To know when it's released, join our mailing list by clicking here.
.
Become a DMA Student Member today. Being a Student Member shows employers you're committed to your professional development and that you're actively seeking to improve your skill set, making you stand out from your peers. Discover all of Student Memberships benefits and become one here.
Hear more from the DMA