Creative Data Labs
17 Apr 2019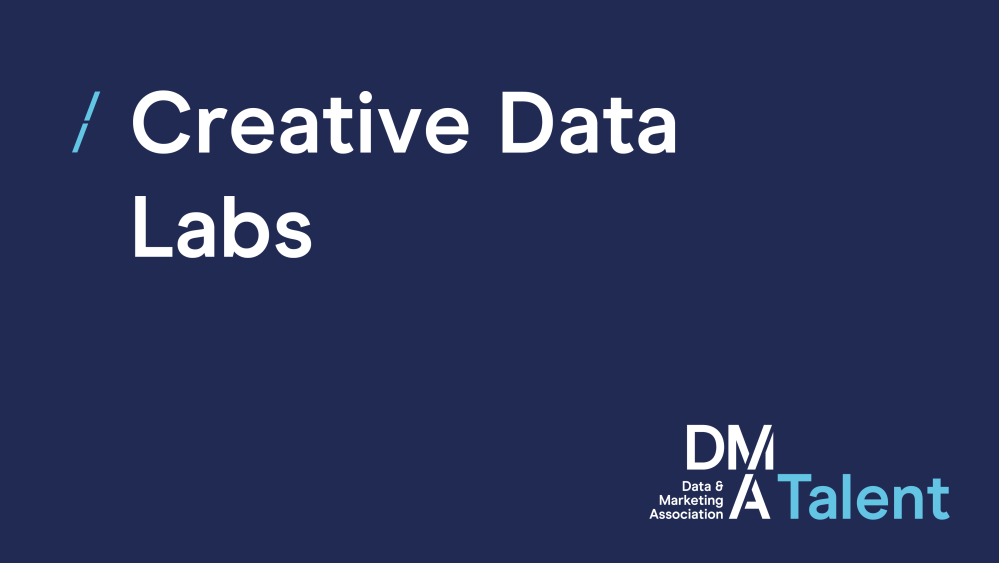 Working in small groups, you'll put your skills to the test to understand how businesses use data to make decisions. The data will be presented to you in its rawest form and you'll have to devise methods to understand and analyse it to produce recommendations for a marketing campaign. Data experts will be on hand to guide you.
You'll present your findings, receive feedback from well-established data professionals, and the team with the best response will win a prize.
Join us at a 1 day laboratory to:
Tackle a data-related brief set by an exciting brand in a hackathon-style event
Network and meet like-minded individuals and industry professionals
Gain industry insights from data experts on hand to help
Upcoming Labs:
November 2020, online via Zoom (date tbc)
The labs are free to attend and we provide lunch.
.
We run labs throughout the UK. If none of the above locations or dates suit, you can join our mailing list by clicking here and you'll be amoungst the first to know when we schedule another lab.
Questions? Get in touch with DMA Talent.
If you want to dive deeper into the marketing and data industry and discover the roles available, gain industry insights by attending talks from senior data experts, network with industry professionals looking to recruit as well as working on a data brief, have a look at our 3 day Creative Data Academy - you can apply for both!
Hear more from the DMA