I'm an Explorer
01 May 2021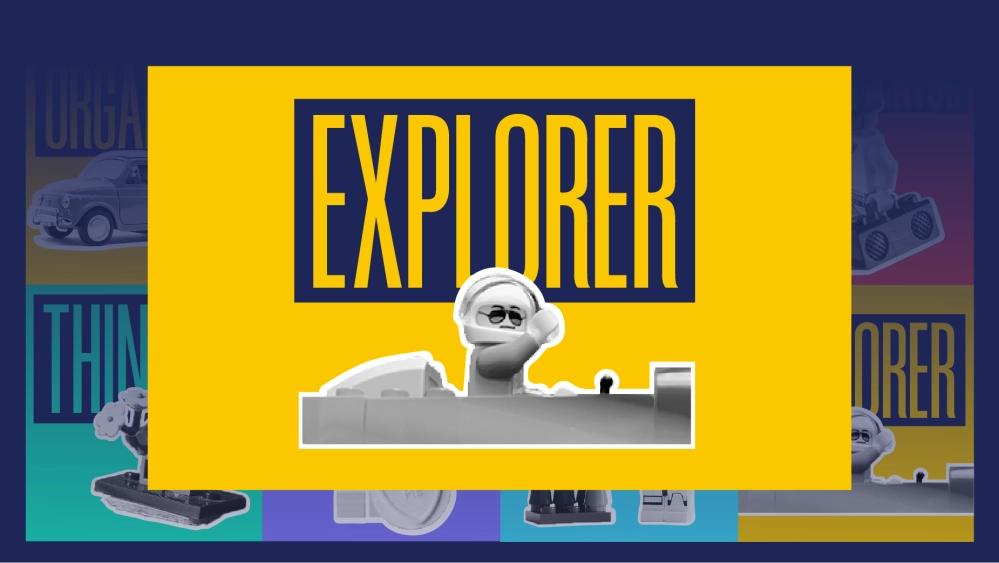 As an explorer, you're the person people turn to to plan how they're going to get to where they need to be. You always start with the big picture and plan the most effective and efficient way to get there. You're innovative and enjoy challenging the status-quo, and can shut out the noise to think things through and experiment with new ideas, but your eyes are always on the end goal.
.
The jobs best suited to you
Junior Campaign Strategist -------- UX and CRO Exectuive -------- Research Executive -------- Data Planner
Discover what day-to-day life is like in each role through a video interview with someone currently doing it, along with key details on what it typically entails, its key responsibilities, and what you need to be successful. .
.
We can help you get into one of these jobs with DMA Student Membership
Being a DMA Student Member shows employers that you're committed to your professional development and that you're actively seeking to improve your skill set, making you more employable.
For just £3.75 a month you'll:
Get everything you need to jump out from the crowd and shine as a job applicant.
Get free access to the IDM Award in Marketing and the IDM Award in GDPR (usually costing £600), giving you a grounding in the fundamentals of marketing, and all the knowledge you need to be a responsible marketer, two key attributes looked for by employers.
Professionalise your marketing knowledge with real-life learning, curated by DMA's community of award-winning industry professionals.
Build your network via a packed programme of events & programmes led by top industry professionals, connecting you with DMA's community of business-leading professionals who are ready to help you on your career journey.
Discover all of Student Memberships benefits and become one here
.
We'll be adding new job roles and interviews across all six personality types on an ongoing basis. To know when we add new ones, join our mailing list by clicking here.
.
Get ahead by attending DMA Talent programmes, reading DMA content, and completing IDM courses
1. DMA Talent's Marketing Challenge
Our Marketing Challenge is a great way to show off your marketing know how, and gives you experience working on a real life client brief which you can show off in your interviews. It's a great way to make yourself stand out!
The brief for 2022's challenge is being worked on right now, and will be ready for you to start working on in the next couple of months. Find out more here.
2. DMA Insight: Protecting Paws - Revisiting offline marketing to increase donors for the RSPCA
Discover how Edit's data expertise and bespoke media strategy helped the RSPCA gain more donors in a time when the pandemic made face to face marketing and events impossible here.
3. DMA Awards: 2020 Grand Prix winner
Wunderman Thompson and BT Sport scooped 4 Gold Awards, inculding Best use of Social Media, as well as the biggest prize of them all, the Grand Prix (given to the very best campaign of the year), at 2020's DMA Awards with their camapaign, Unscripted.
Discover how they did it with an overview of the campaign and the strategy behind it here.
4. IDM Courses: Planning & Strategy
An IDM course is a great way to professionalise your knowledge. Take a look at our Planning & Strategy courses here.
.
What are the other career personalities?
"I'm an Explorer" is one of six personality traits you could have come out as when completing the quiz.
Check out the other five personality types below - click them to discover the job roles that are best suited to each type:
I'm a Communicator ----------- I'm a Persuader
I'm a Creative -------------------- I'm a Thinker
Hear more from the DMA