DMA Mentoring Scheme
01 Jul 2020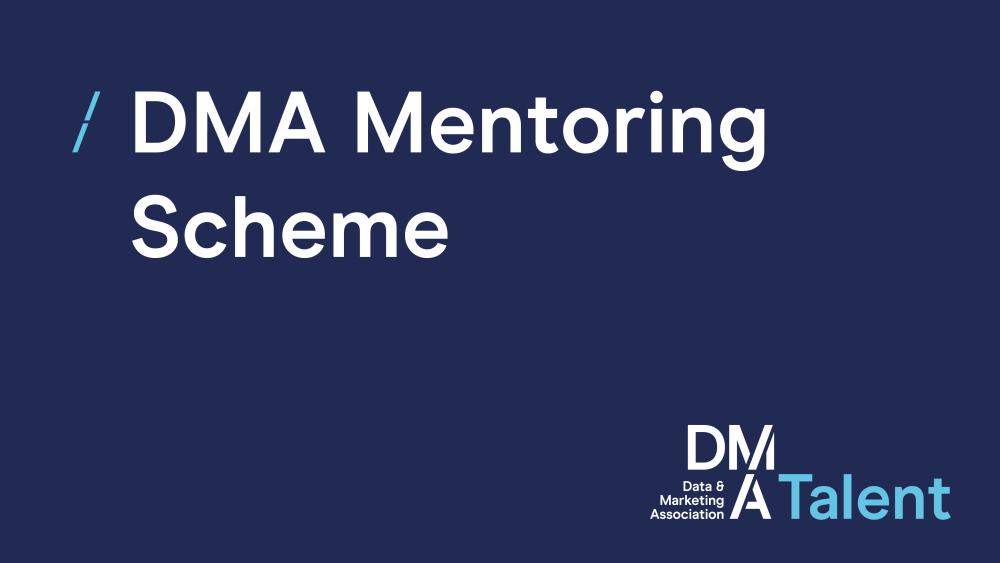 The DMA Mentoring Scheme connects people at the beginning of their career (mentees) with experienced marketing professionals (mentors) and the next matching event will take place in Sring 2020 (date tbc).
It's important to hear a trusted and neutral voice outside the business that you work in, someone who just has your interests at heart and who can give you another perspective. Many of today's senior industry figures had mentors in their early careers and this scheme provides an opportunity to give back, and maybe even learn a few things from our talented mentees.
How does it work?
We run two "matching" events a year, where we invite 10 mentees and 10 mentors to DMA House. Each mentor is given a station and the mentees spend 10 minutes at each, moving onto the next one at the sound of a bell - Think speed dating and you've got a pretty good idea of how things run.
This means every mentee will get to speak to each mentor one-on-one and afterwards we invite everyone to stay on for a drink and the chance to talk more informally. Then, all participants write down their top 3 choices. From there, DMA Talent work their magic in finding you a suitable match.
Each pair will have an initial kick off meeting to discuss objectives and logistics about how the mentoring is going to work. A commitment of at least 3 months is required from both parties, which typically entails meeting up once a month. The mentoring partnership can continue beyond the three months if both parties would like it to, and we have found this is often the case.
Interested in becoming a mentor?
If you feel you have the skills and expertise to support and guide someone new into the industry and importantly want to share your knowledge, we want you! Our mentees are ambitious individuals keen to progress, so if you're ready to help shape a future leader there's no time like the present. You can't teach a dog new tricks doesn't apply here; you might surprise yourself and learn a thing or two.
What about the mentees?
If you're fresh into your career and are looking for advice from someone who's been there and done it, the mentoring scheme offers the perfect platform. Whether it's advice on career aspirations or challenges in your role, our mentors have been selected to offer rounded, informed advice. This is your chance to develop a relationship with and pick the brains of someone with a wealth of marketing knowledge and expertise.
Questions? Get in touch with DMA Talent.
Hear more from the DMA