What Does a Career in Marketing Look Like?
24 Jan 2022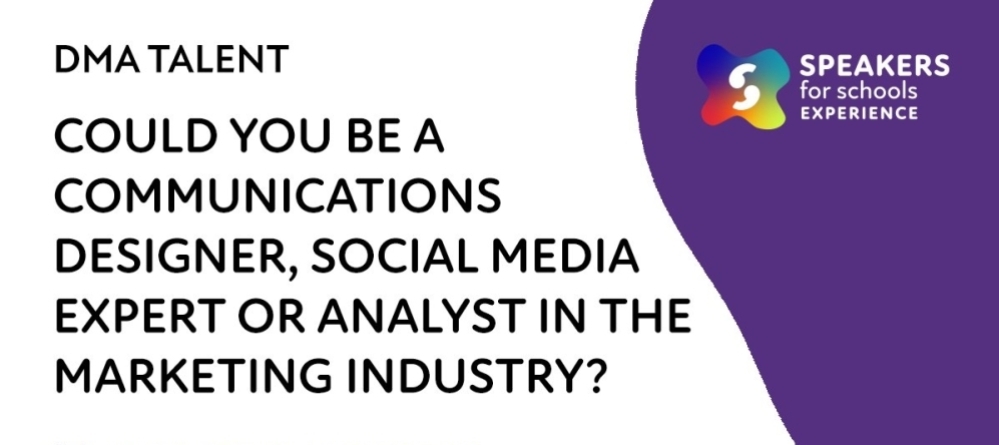 Drawing pictures? Creating TV ads? What does a marketer actually do?!
There's an enormous amount of different job roles in the marketing industry, and with positions ranging from creative graphic designers and social media experts, to detail loving data scientists, there's a place for everyone.
But what does working in marketing actually look like?
If you're 17 or 18 and go to sixth form or college (or high school) and are looking at alternatives to university, our online insight day with Speakers for Schools on 8 March from 10:00 – 13:00 is the perfect place to find out: https://bit.ly/3JRYcUf
A team from marketing agency RAPP will take you through all the steps that went into creating one of their big brand clients marketing campaigns. A lot more goes into building a successful campaign than you first think, with lots of research, thought, planning, and if you're anything like me, too much coffee and chocy biscuits!
It involves loads of collaboration between lots of different teams of people, each with specific skill sets. You'll learn who each of these teams are, what their day-to-day jobs look like, and what they did to make the campaign work.
You'll then have the chance to see what working in marketing is like, as we put you into a team and ask you some questions about the campaign, challenging you to suggest ways of making it even better.
We will then introduce you to some young people who are working in marketing roles, who will share how they have got to where they are. You will then have the chance to ask them any questions you have about their roles.
Finally, we'll share how you can become a marketer, and explain why a marketing apprenticeship is a brilliant route into the industry.
The deadline to apply for a place on the day is 2 March 2022, apply now: https://bit.ly/3JRYcUf
.
Questions? Get in touch with the DMA Talent team here.
Hear more from the DMA