DMA Talent Marketing Challenge
05 Apr 2019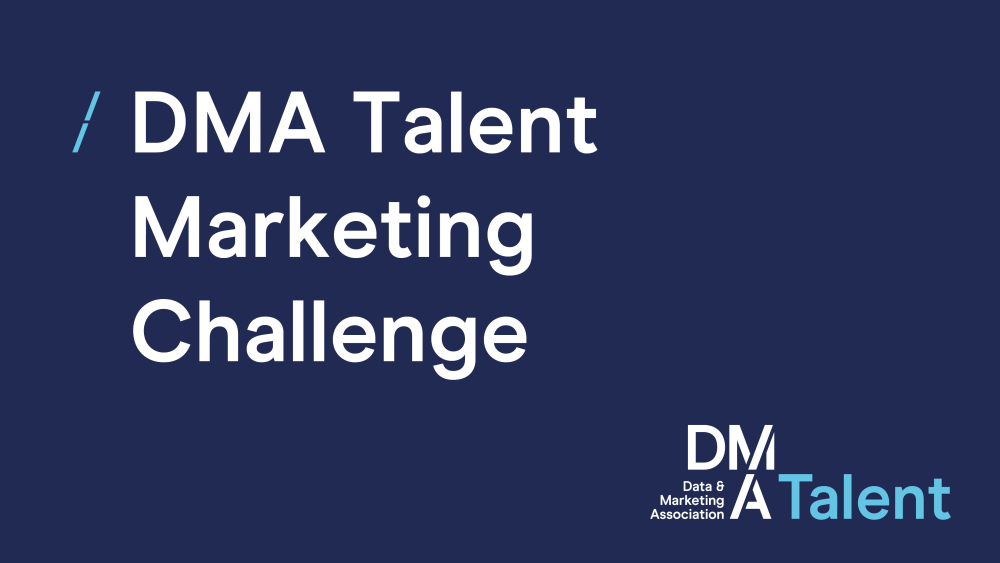 The DMA Talent Marketing Challenge gives aspiring marketers a taste of what it's like to work on a real-life marketing brief.
Who can enter?
- You must be a full-time student who's up for a challenge.
- You don't have to be studying marketing, it's open to students at any stage of any course.
- You must enter as part of a team, made up of between three and six people.
How does it work?
Working with a brand, we will set a brief in September, challenging you and your team to develop a marketing strategy.
The deadline for entries is usually in early May and after a preliminary round of judging by the DMA Talent Team, a shortlist will be selected of around ten teams.
This shortlist will then be looked at by a panel of industry experts, with between three and five teams being invited to central London to pitch their entries to the client and the winner is selected.
Past brands who have sponsored the challenge and provided the brief include Instagram, BMW, Nestle, Toyota, Royal Mail, The Economist, T-Mobile, Guinness, Student Beans and most recently StudentUniverse and Tourism NT.
.
2020's Brief
2020's brief was provided by StudentUniverse and Tourism NT and challenged teams to develop a marketing strategy for Australia's Northern Territory, targeting 18 to 30 year olds. Have a look at the brief here.
60 teams entered and Cubed, a team formed of 6 students from Northumbria University, were crowned winners with their outstanding response to the brief.
You can find out more about 2020's challenge, the finalists, and the winning team here.
.
2019's winners
We recently caught up with the winning team, GEMM Agency from the University of Greenwich, to find out what opportunities the challenge has created for them and why you should enter. Find out what they had to say by clicking here.
Want more information about the competition? Please email dmatalent@dma.org.uk.
Hear more from the DMA