Regulation Hub Update - April 2021
28 Apr 2021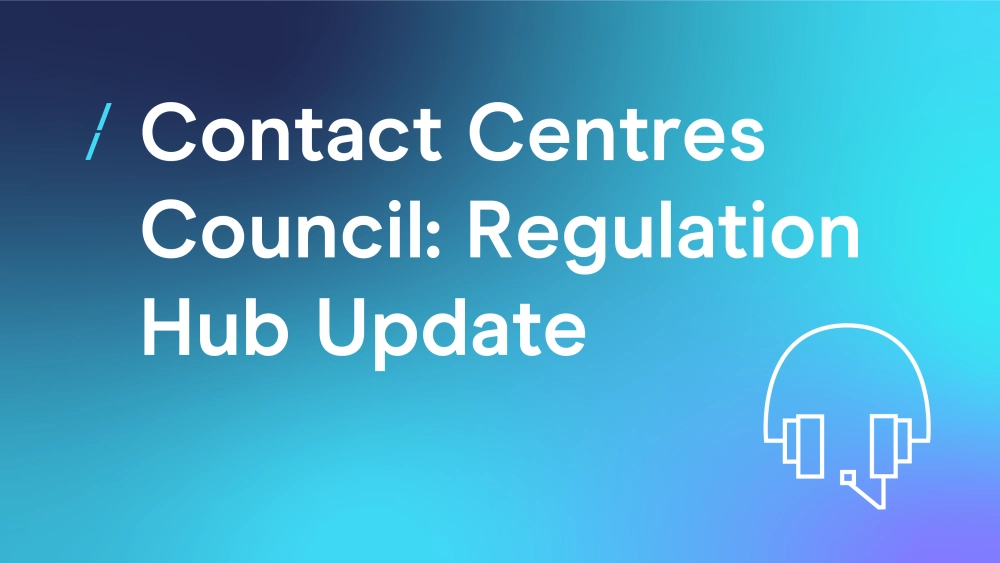 This article is written by Steve Sullivan who is the Deputy Chair of the Contact Centre Council.
After a flurry of enforcement actions fines that saw the ICO levy 11 fines between the start of the year and early March (just one less than the total for the whole of 2020), things have gone quiet over the past month.
However, in collaboration with Ofcom, the ICO has published its plans to tackle nuisance and scam calls over 2020/21. This will entail a continued focus on 5 key areas that the organisations identified last year:
The context for Ofcom is that it saw an 83% increase in the number of complaints between October and December 2020 compared with the same months in 2019. Similarly, the ICO saw a 27% rise in complaints between September and December 2020 compared to the previous year.
FCA urges Claims Management Companies and High Cost Lenders to work better together
Claims management companies (CMCs) and high cost lenders might have a some things in common (such as having a bit of PR problem and not being the FCA's favourite people). But the FCA has expressed frustration with the tensions growing between the two groups, especially as CMCs identify the customers of high cost lenders as a potential rich seam of claims for overcharging. Disputes identified by the FCA include:
As a result the FCA has asked the CMCs to ensure that all their claims actions are specific, justified and authorised by the borrowers.
£1m fines for premium phone service abusers
Peter Jones
The PSA has fined a sole trader provider of "Information, Connection and/or Signposting Service" (ICSS) services, Peter Jones who traded as Webserve CMS £135,000. Mr Jones' services were targeted at consumers (many of whom are likely to be vulnerable) looking to contact government agencies such as Universal Credit, Budgeting Loans, Jobseekers' Allowance, Child Maintenance Service, Guardian's Allowance, Disabled Students' Allowance, Personal Independence Payment and Employment & Support Allowance. This was done through a variety of websites, including Contactphonenumbersuk.com, Govbenefits.uk, Contactuniversalcredit.co.uk, familyconcerns.net, telephonelists.com.
These sites were promoted through paid-for Google search listings.
The contact number 'help' that these sites offered meant that callers were routed to an IVR which forwarded calls via a premium rate number, resulting in some callers going on to incur massive bills.
Despite repeated action and fines from the PSA, scam ICSS services continue to offer rich pickings for unethical operators like Mr Jones.
Globo Mobile Kommunikation UG
The PSA has fined dodgy 'voucher promotions' service provider Globo Mobile Kommunikation UG £750,000.
Voucher Promotions charged customers £4.50 per month for information about money off vouchers, but a large number of customers had no idea what they had allegedly signed up for. Added to which, Globo Mobile's misleading marketing was compounded by poor engagement with the PSA when it started to investigate consumer complaints – which served to justify the high level of fine imposed.
No contact centre news of note this month from TPS, the Fundraising Regulator, Ofgem, Ofwat, or in the world of payments.
Content accurate as of 13th April 2021
---
Find the latest update here

Previous regulation update:
---
More from the Contact Centre Council:

Your Call is Important to Us: A Podcast Series
10 Tips for Call Centre Employees Returning to Work
The Future of the Contact Centre
Outbound Telemarketing Campaigns Guide
Hear more from the DMA