Contact Centre Council Quality Assurance Roundtable
16 Jul 2021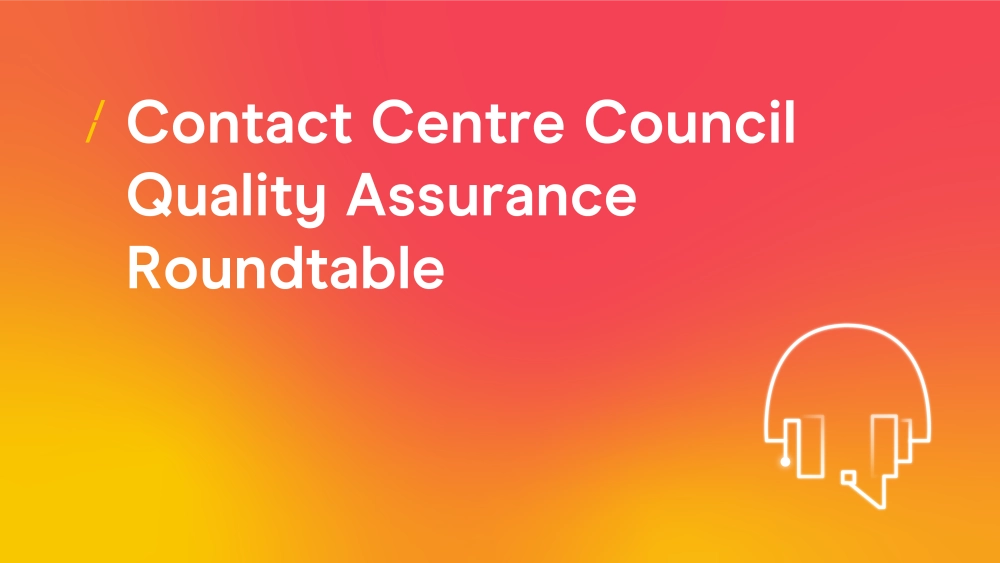 Contact Centre Council Quality Assurance Roundtable
Marta Perez, DMA Council's Manager
Call Centre Quality Assurance (QA) is a business process that can help ensure customer interactions are aligned with business goals. It usually refers to monitoring agents' interactions with customers, making sure processes are followed and seeking improvements.
COVID accelerated the transformation of contact centres, and industry leaders have been forced to make many quick changes - beginning with adapting to new technology, investing in new communication channels, and adjusting the workforce.
The DMA Contact Centre Council and the BPA Quality participated in a roundtable discussion to answer key questions around the critical role that quality assurance plays within today's contact centres environment. David Clark, Chair of the DMA Contact Centre Council opened the discussion, which included:
How has QA changed and adapted during COVID with remote working with regards to what i

t assesses, how it assesses and what coaching is provided on the back of any review?
Has QA had to adapt to work for Generation Z which are said to have different attitudes to workplace authority?
Is there an effective way of marrying up the traditional CSAT and NPS with Quality Assessments?
Is there a sense of best practice around assessing 'soft-skills' independently from more compliance-based checks or completing these together?
How much is 'too much' feedback and reporting?
We would like to thank all attendees who contributed their expertise to the roundtable discussion:
Hear more from the DMA