When & Where?
Thursday, 31st January 2019
-
Bounce
121 Holborn
London
EC1N 2TD
Ticket Information
DMA Awards 2018 Judge
Free
Council member
£160 (+VAT)
DMA/IDM member
£200 (+VAT)
Non member
£300 (+VAT)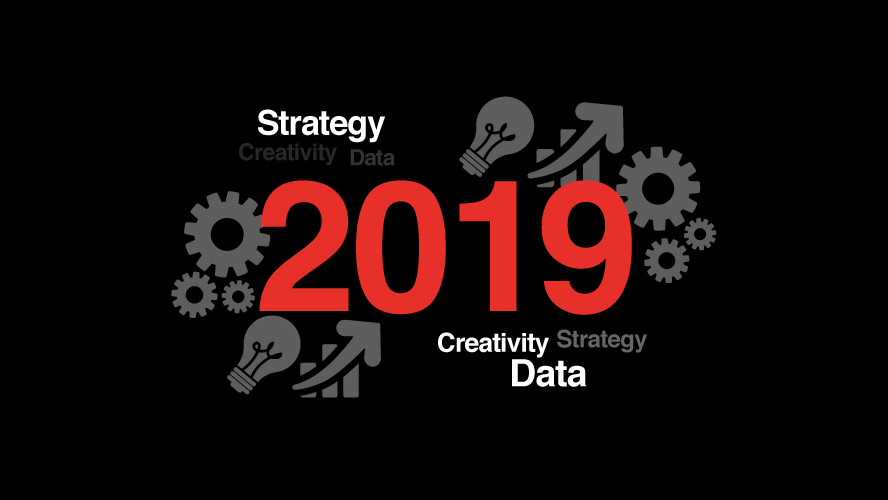 Learn about what 2019 has in store for you, no crystal ball or tarot cards needed. Hear MRM//McCann, McCann London, Wax/On, Ogilvy, RAPP, LEGO, Creative Equals, Huge, AnalogFolk, Stripes, The Dots Global, Direct Line Group, Mediacom and Phrasee as they discuss their insights on trends and topics in marketing for 2019 at What's Next?
Learn about the year ahead from the people in the know. Join us as we set a course for the future with fellow key leaders and decision makers from across the agency and brand space.
Chaired by Mark Runacus, co-founder and planning partner, Wax/On and chair of the DMA, we'll cover the latest insights around:
Creativity
Data
Talent
Trust
You will:
Reflect on the best work 2018 had to offer including the DMA Awards Grand Prix winning campaign Xbox Design Lab Originals: The Fanchise Model
Enjoy a unique and insightful presentation examining diversity as the lifeblood of creativity
Discover how authenticity and trust can help to build client relationships and why the most adaptive agencies will prevail
Learn what marketers should be aiming for in 2019 and what this means for the development and direction of the industry
Hear why diverse teams and the vital blend of data, imagination and empathy fuel creativity
Discuss Phrasee's Emotions Matter guide and what this means for business marketing techniques in 2019
You'll hear from:
Four DMA Awards category chairs, Charlie Wilson, chief creative officer, Ogilvy, Caroline Parkes, head of strategic consulting, RAPP, Firas Khnaisser, head of decisioning, Standard Life and Luis Navarrete Gomez, senior search manager, LEGO
Sue Unerman, chief transformation officer, MediaCom
CEO and founder of Phrasee, Parry Malm
Wayne Deakin, ECD (EMEA), Huge
Ali Hanan, founder and CEO, Creative Equals
Ete Davies, managing director, AnalogFolk and co-founder, Stripes
Pip Jamieson, founder and CEO, The Dots Global
Mark Evans, marketing director, Direct Line Group
Nicky Bullard, chairman and chief creative officer, MRM//McCann
Sailesh Jani, managing partner, McCann London
Find out what's in store for agencies and much more besides as What's Next? 2019 sets a course for the future.
To view the full agenda, please click here.
Did your team win Gold, Silver or Bronze at the 2018 DMA Awards? If so, please email Lucy Chapman to obtain your discounted tickets at £160 (+VAT) each
Earn valuable points towards your IDM Continuing Professional Development (CPD) scheme by attending DMA events. Attend this event and you will receive 3 CPD points.
#dmaevents
Headline sponsor
---
Book Now
Contact
For all enquiries regarding this event, including sponsorship opportunities, please contact Lucy Chapman.