When & Where?
Wednesday, 28th November 2018
-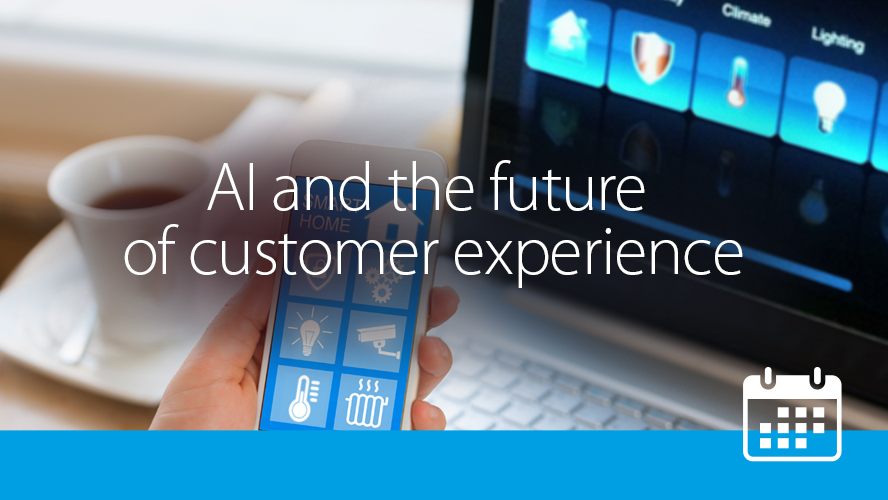 Curious about how AI can boost your engagement? Learn from industry experts Sky and SMARTASSISTANT to discover how to shift away from traditional marketing and sales models and integrate technologies that facilitate effective digital engagement.
Join Sarah Assous, VP Marketing, SMARTASSISTANT as we delve deep into how innovative technology can help you improve your customer's journey and deliver real value to today's connected and discerning consumers.
Sarah will be joined by Elaine Evans, senior GTM manager, Sky, with 12 years marketing experience Elaine understands the importance of putting the customer at the forefront of every campaign. She will be discussing how AI has helped to build and sustain strong customer relationships.
By 2020 it's predicted that 80% of the buying process will occur without any direct human-to human interaction.
Soon potential customers will expect their favourite companies to provide them with the right assistance and guidance to help them in making confident purchase decisions.
As a result of this organisations now need to rethink their customer engagement strategies to align to the new way customers are buying.
Join us to:
Discover the 5 most common consumer pain points in the purchasing decision journey
Discuss examples of how top brands use intelligent technology such as digital sales assistants to drive consideration and sales
Learn best practices from industry expert Elaine Evans, Senior GTM Manager, Sky
This webinar is key to understanding and building knowledge amongst the marketing community on using AI to enhance your customer journey.
See you online.
Sponsored by
---
Book Now
Contact
For all enquiries regarding this event, including sponsorship opportunities, please contact Anthony Renton.