When & Where?
Tuesday, 10th November 2020
-
Online
Ticket Information
Council Member
£30 (+VAT)
DMA Awards 2020 Judge
Free
DMA Member
£50 (+VAT)
IDM Member
£50 (+VAT)
Non Member
£70 (+VAT)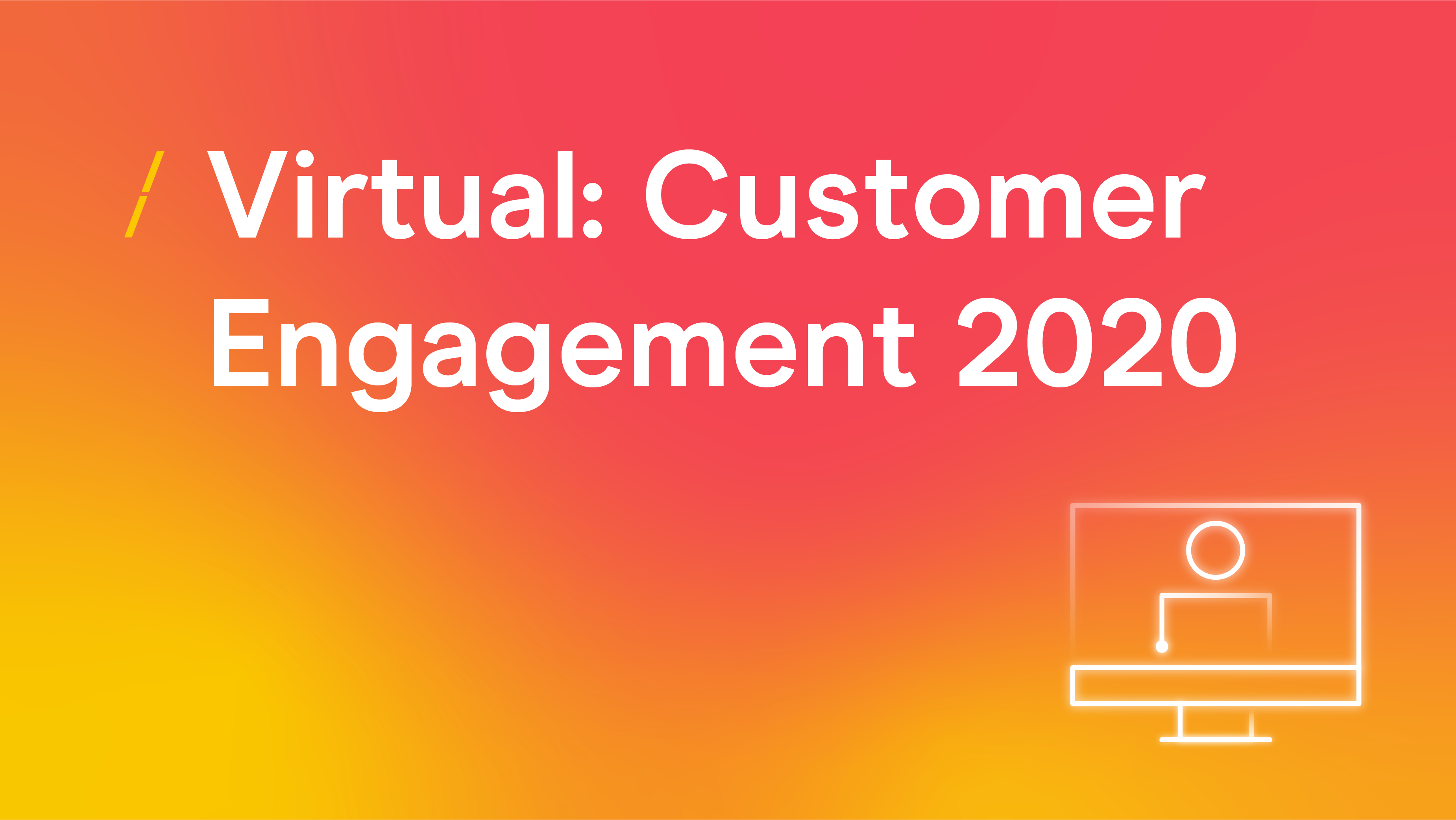 Reserve your ticket for discussion, debate, and leading insights at Customer Engagement 2020. You'll unpick the theory and dive into the makings of successful and long-lasting customer engagement alongside REaD Group, Bloom & Wild, Paperchase, Collinson, dotdigital, Karmarama, TLC Marketing, Trouva and Foresight Factory.
2020 has certainly been different, with coronavirus undoubtedly impacting every aspect of our lives on a global scale. This has had knock-on effects on the way we do business, the way we spend our money, and with whom.
Our expectations as consumers are now much higher, resulting in brands adapting in an agile way to suit our needs and keep us loyal.
So, will 2020 change Customer Engagement forever?
Find out at Customer Engagement 2020, where you'll hear the latest about "How to Win Trust and Loyalty," the fourth edition of our bi-annual research report.
Scott Logie, Customer Engagement Director, REaD Group, and Chair of the DMA Customer Engagement Committee, will set the scene for a day of expert insight and highlight key themes and ideas. You'll hear from:
Tim Bond, Head of Insight, DMA who will discuss the results of our report focused on brand loyalty in 2020 and what drives it. He'll cover everything from which brands have done a good job to retain customers in 2020 to how coronavirus has changed brand loyalty
Josh McBain, Director of Consultancy, Foresight Factory who will be sharing insights on what the future holds for customer engagement
Our panels throughout the day will feature:
Nick Fletcher, Head of Planning and Strategy, Collinson
Gavin Laugenie, Head of Strategy and Insight, dotdigital
Kerensa Ayivor, Planning Director, TLC Marketing
Grace Francis, Chief Experience Officer, Karmarama
Marisa Thomas, Head of Brand, Bloom & Wild
Sarah House, Head of CRM & Multi-Channel Marketing, Paperchase
Jen Hore, Brand & Social Lead, Trouva
Click here to download the full agenda
Book your spot for discussion, debate, and leading insights at Customer Engagement 2020.
Participants will gain exclusive access to DMA's follow-up insight session, 'Ask the Experts', taking place on 13 November, 2pm to 4pm. Speak directly to the experts behind the "How to Win Trust and Loyalty" research: Tim Bond and Joshua McBain. Discover what they found most interesting about the results, dive deeper into this year's findings, and have your questions answered.
Attendees will also receive free access to selected IDM Customer Engagement Online Learning modules, which cover:
How to develop personalised contact strategies: establish an effective contact strategy that sits at the heart of your broader customer care programme
Why you should create a customer-centric communications plan: using practical exercises, industry case studies, and our bespoke templates, you'll produce a ready-to-implement customer-centric communications plan for your business
The importance of social media: explore the role of social media in today's society, and how you can use it to develop your brand or organisation's relationship with your target audience
#dmaevents
Sponsored by
---
Book Now
Contact
For all enquiries regarding this event, including sponsorship opportunities, please contact Jaspria Roda.