When & Where?
Friday, 24th September 2021
-
Online
Ticket Information
DMA Member
Free
IDM Member
Free
Student Member
Free
Non Member
£5 (+VAT)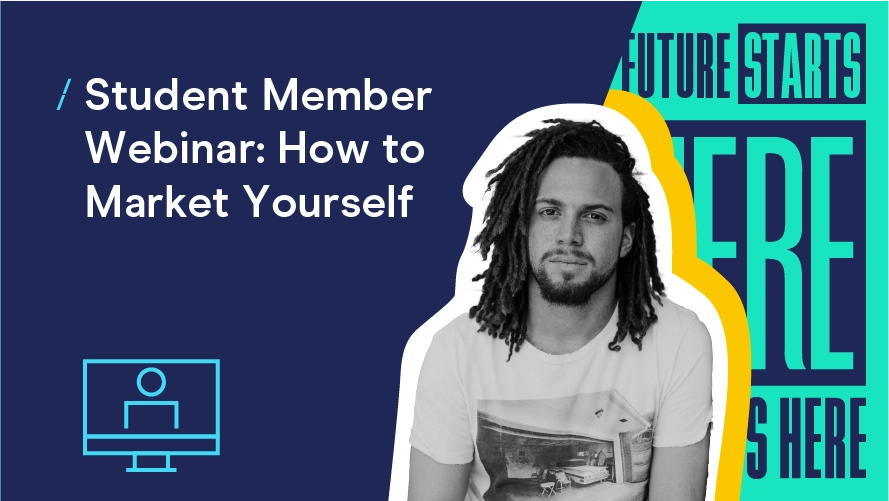 This webinar from DMA Talent will cover how to build a personal brand and why you need one. Don't miss the opportunity to gain insights from an award-winning marketing founder and managing director, who's eager to help you prepare for the world of work.
When it comes to kickstarting your career, what's the best way to get your foot in the door?
Find out on Friday 24 September, 12 to 1pm.
Chaired by Kate Burnett, General Manager, DMA Talent, this online event will focus on the growing importance of personal branding as a key element of how to market yourself for your dream job.
You'll hear from Jarmila Yu, Consulting Chief Marketing Officer, YUnique Marketing and Vice Chair of the DMA Talent Advisory Committee. An award-winning marketing consultancy founder, mentor, and business advisor, Jarmila will share insights from her 25 years of industry experience, including:
The value of marketing and selling yourself
How to build a personal brand successfully
Why you need to start now
Get advice and tips from a marketing practitioner who's built her career in both client and agency worlds, as well as recruited and mentored marketing talent over the years.
You'll also have the chance to ask questions.
.
For the first time ever, we're making this Student Member Webinar available to non-members for £5. If you're not a Member and decide to become one after attending, we'll take this off your Membership price.
Grab your ticket by hitting 'Book Now' at the bottom of this page.
If you're a DMA Student Member, log in to your DMA account by entering your username and password in the top right of this page so you can get your ticket for free.
Find out more about DMA Student Membership, and become one for £3.75 per month here.
We hope to see you online.
#dmaevents
---
Book Now
Contact
For all enquiries regarding this event, including sponsorship opportunities, please contact Sian Pudney.