Internal Policy Framework for Vulnerable Consumers
13 Jan 2022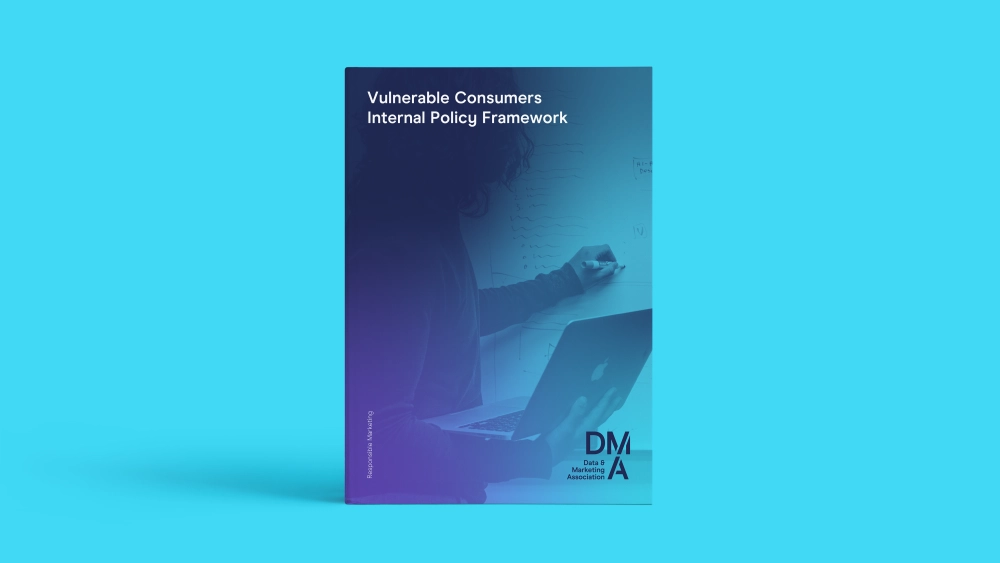 Society has become more conscious of the needs and requirements of vulnerable consumers within their communities. As such, each organisation must develop a policy to recognise and protect these individuals.
However, the DMA Vulnerable Consumers Working Group identified that brands were struggling to create policies. Consequently, employees and managers believed they were failing those in vulnerable circumstances.
The Working Group also recognised that clear guidelines are vital for supporting good business practices. Naturally, working with vulnerable consumers is no different.
This framework has been developed to aid businesses through providing:
Steps to make their own policies
Case studies on how to put policies into practice
Considerations to ensure best practice adoption and implementation
To read and download our Vulnerable Consumers Internal Policy Framework, click here.
---
Uncover more research, insights, and best practice guides from the DMA Responsible Marketing Campaign, here.
Learn more about the DMA Vulnerable Consumers Working Group, here.
Hear more from the DMA