Democratising Scotland's Data Talent
11 Nov 2020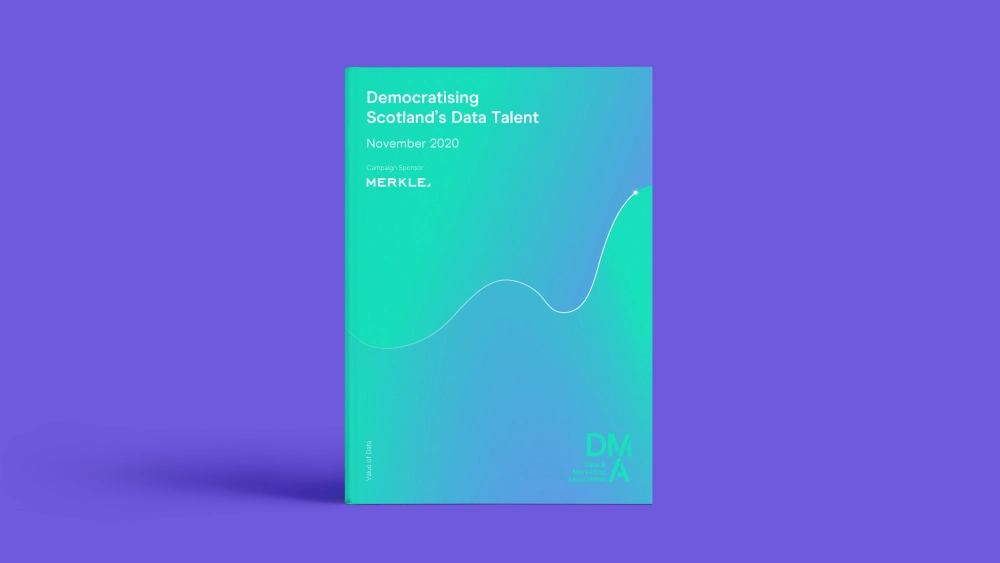 If businesses are to get the data talent they deserve – from traditional sources to stones still unturned – and Edinburgh really is to become the data capital of Europe, who will align every initiative and tell people from all walks of life that a dream job in data can be theirs?
Democratising Scotland's Data Talent is a whitepaper that aspires to spark debate in the UK's data and marketing industry. Part of DMA Scotland's Value of Data campaign, this paper calls on a range of experts to examine the potential data talent pool throughout the pandemic, providing insights on:
Ways to find and engage the right people – even those who haven't considered a career in data
How organisations can recruit and train a more diverse workforce, strengthening their team's data skills and customer relationships
The Talent Hub's programme from DMA Scotland, which sparks conversations about data skills among employers, academic experts, and recruiters
New challenges of data skills, including what can be done to make data roles relevant, engaging, and inclusive
Three key talent pools employers should tap into to create a more diverse workforce
Click below to download mobile or desktop versions of the piece.
Download Democratising Scotland's Data Talent
---
Led by the DMA Scotland Council, academic partner the University of Edinburgh, and campaign sponsor Merkle, Value of Data will interrogate and uncover the real value of data, helping businesses and organisations harness its power through its focus on:
The definition and creation of data
The worth of information – for the brand and the customer
Using data to build trust
The transition from value chains to value constellations
The ethical use of data through all channels to create meaningful interactions
Through our research and collaboration with experts, you'll gain access to:
Insights around using data ethically
Webinars on various Value of Data topics with similarly driven professionals
Toolkits and workshops
Hear more from the DMA