Creative Effectiveness in Door Drops: September 2021
06 Sep 2021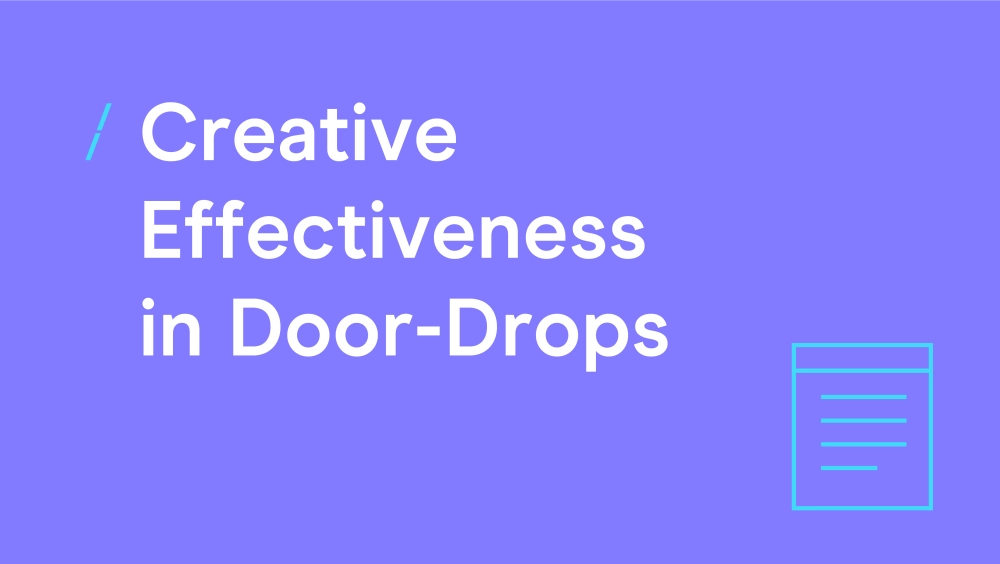 Written by Nick Brown, Sales Director of Newsquest Direct and member of the Door Drop Hub of the Print Council.
We all hope to return to some sort of 'normal' soon, and part of this will be a trip to the beach. The opportunity to get some much-needed sun after a particularly dismal winter and spring, with friends and family carries huge appeal. And I can't be the only one thinking this!!!
Just when I thought that my appreciation for this was greater than ever due to the restrictions in place because of coronavirus, I was reminded that I still had some way to go before I stopped taking this for granted.
In May I received a door drop from RNLI. The piece stood out because it was in a bright yellow envelop, with a Mayday call asking if I'd answer the call?
I was intrigued, so I opened the envelop to find out how I could 'answer the call'.
The envelope contained a four-page letter that provided an insight into the work of RNLI and why their service is so important, it's literally lifesaving. At the start, there is a bold heading asking for help. It goes on to particularly focusing on the fact that this year could be their busiest one ever for obvious reasons. The piece then gives the story of Ravi a 10-year-old boy who got dragged into the water and was saved by RNLI and why they were able to save Ravi.
Finally, the piece showed what donations could buy with an easy to complete donation form as well as the other ways to donate, showing how door drops can work with other platforms to drive response. There was also a pre-paid envelop to return the donation form.
What the door drop did really well, apart from giving some detailed insights into something we take for granted, it highlighted right at the start what could be done to help, by way of a donation. The envelope contained a simple form, along with a pre-paid envelope, making it really easy to respond, surely helping to drive response.
RNLI used the strengths of the door drop platform to great effect. Their door drop arrived with other door drop items however, I was immediately drawn to this item due to the fact it was a brightly coloured envelope with a Mayday call.
So as those of us fortunate enough to head off to the beach this summer, I'm reminded of the great work that door drops do to provide the platform to convey important messages in the right environment to increase engagement and response.
---
Click here to see the latest Creative Effectiveness in Door Drops.
See more from the Print Council here.
Hear more from the DMA