Big Book Crit is back for Autumn
25 Sep 2017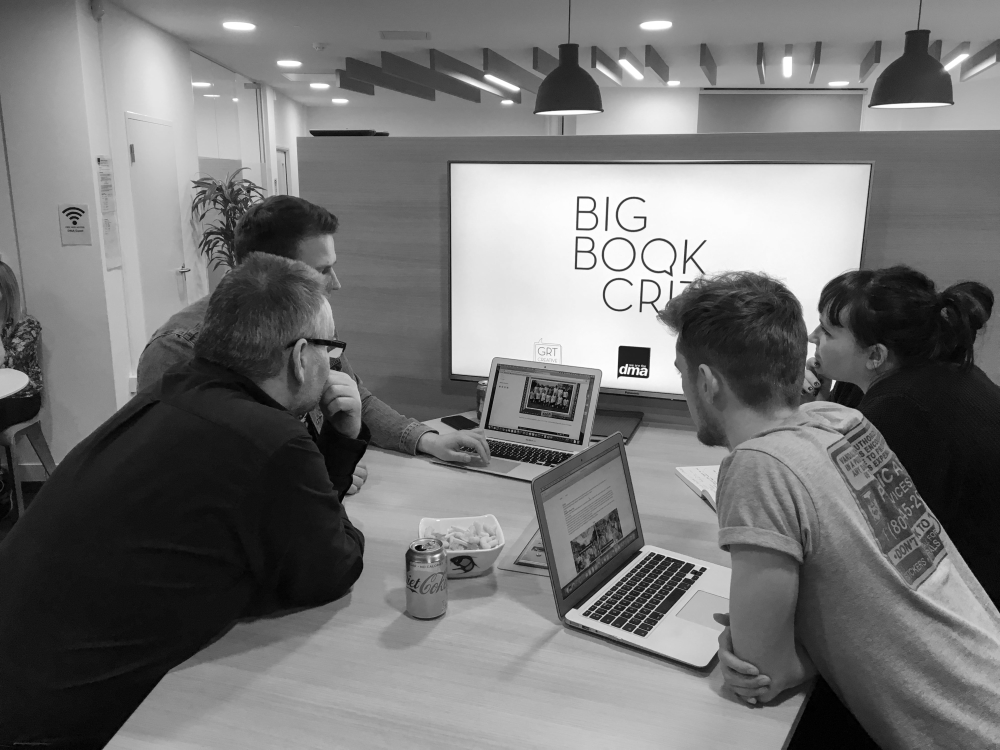 If you know an individual aspiring to break into the creative industry, the 3rd Big Book Crit series is here to offer invaluable advice and support on creative work. The series of events will be hosted at the following locations – and they're completely free to attend!
London, Tuesday 17th October, 6 – 9pm @ PSONA
Norwich, Thursday 19th October, 5 – 9pm @ Norwich University of Arts
Edinburgh, Wednesday 1st November, 6 -9pm @ Whitespace
We're also mixing things up in Bristol this year! We're combining Big Book Crit with Fresh Blood to present an evening that showcases the dynamic world of marketing:
Bristol, Wednesday 15th November, 6 – 9pm @ Indicia
So how does Big Book Crit work?
Students are asked to turn up with their creative work. They listen to a short topical talk, then are given the opportunity to show off their work in individual book and portfolio critiques to the very best Creative Directors in the business. There's of course time scheduled for networking drinks at the end!
Who can attend?
The event is open to students (at any stage of their course) or recent grads with an existing book of work. Creative teams or individuals are both welcome. It's also a fantastic opportunity for anyone entering this year's DMA Breakthrough Award to receive feedback on their brief before submission.
Bookings: all locations can be found on the DMA Events page here.
Questions? Email employability@theidm.com
Hear more from the DMA