Talking the consumers' language: financial services infographic
06 Oct 2016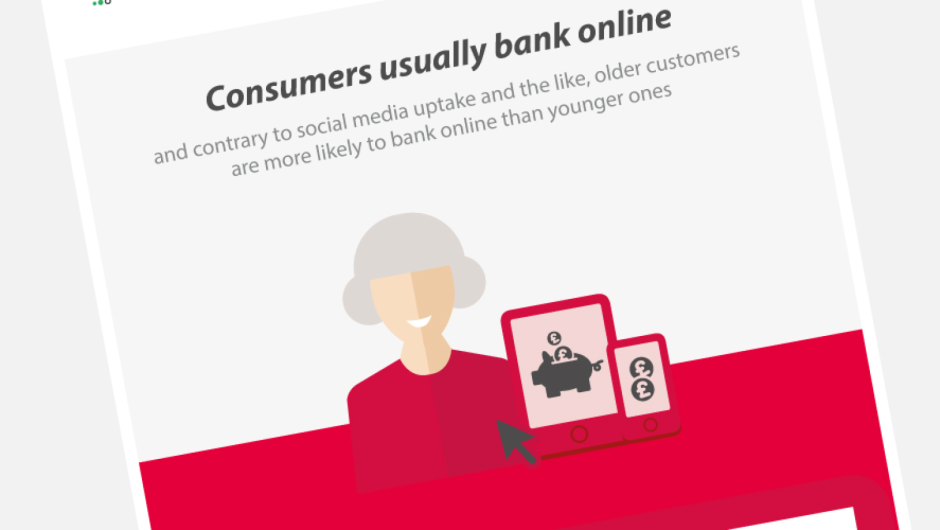 Consumers have a clear view on what they want to receive from their financial service providers. This new infographic, as part of the DMA Customer Engagement campagin, outlines exactly what their expectations are.

Consumers don't move banks. Our research report investigating the reasons behind consumer loyalty to financial service providers displayed just that.

However, this was due to inertia rather than active loyalty.

When we asked consumers why they had not changed banks in more than a year, 54% stated that they had had 'no issues'.
Older age groups, often thought as laggards when it comes to new media, are nothing of the sort when it comes to financial services - 87% of 55 to 64 year-olds bank online, a rate higher rate than so-called 'Millennials', where only 75% of 24 to 34 year-olds bank online.

Find out:
Why consumers aren't switching banks
What consumers want from financial service providers in the future
Whether there is interest in virtual technology in this sector
For more in the series, please view the Customer Engagement section of our website.
Talking the consumers' language: Financial services infographic
Sponsored by

Research partner
Hear more from the DMA