When & Where?
Tuesday, 8th February 2022
-
Online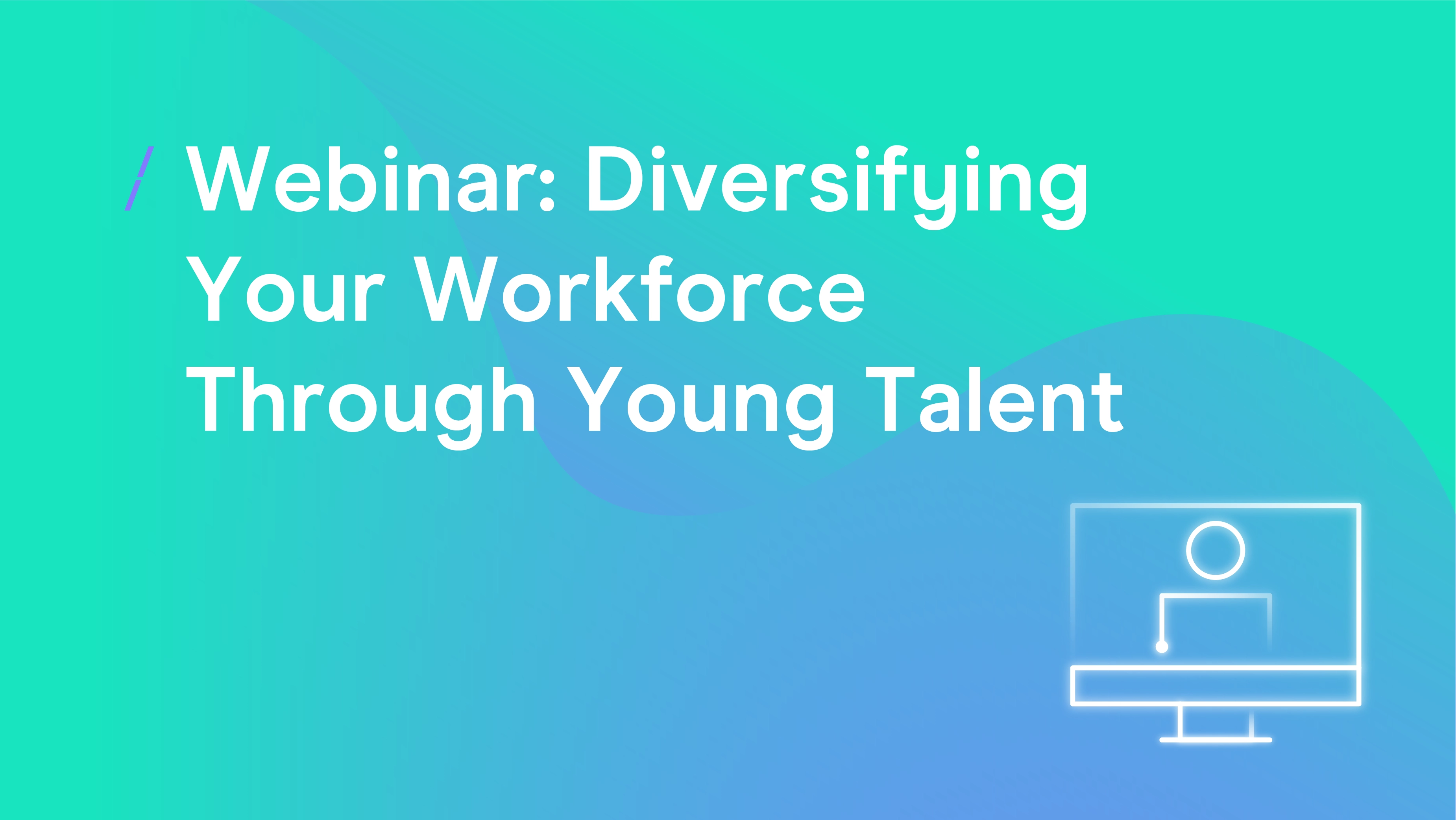 Further diversify your workforce by tapping into new talent pools. Explore the benefits of employing young people like apprentices, how to go about it, and ways to support their job development.
ONS figures from September 2020 indicated that 13% of 16- to 24-year-olds in the UK were unemployed, in comparison to the 4.1% unemployment rate.
Currently, data talent recruitment often relies on two talent pools: those already in the industry and university graduates. So how can we increase employment in other key talent pools - particularly the 'starting out' segment of imminent school leavers, who make the journey into vocational education or apprenticeships?
Part of the DMA's Value of Data campaign and our event series highlighting our whitepaper, Democratising Scotland's Data Talent, this webinar will explore the benefits of attracting young talent, such as apprentices, from wide-ranging talent pools for businesses across the UK.
On Tuesday 8 February 2022, 10 to 11am, join us to learn about:
The value of finding new diverse talent and improving their data skills in-house
Myths and truths of modern apprenticeships, how they work, and ways to support the growth of your apprentices
Data learning in schools and how to get involved to make a difference, including ensuring data-related subjects are taught in primary and secondary school, increasing children's career interest in our industry
#dmaevents
Sponsored by


---
Book Now
Contact
For all enquiries regarding this event, including sponsorship opportunities, please contact Jaspria Roda.