Regulation Hub Update - October 2021
18 Oct 2021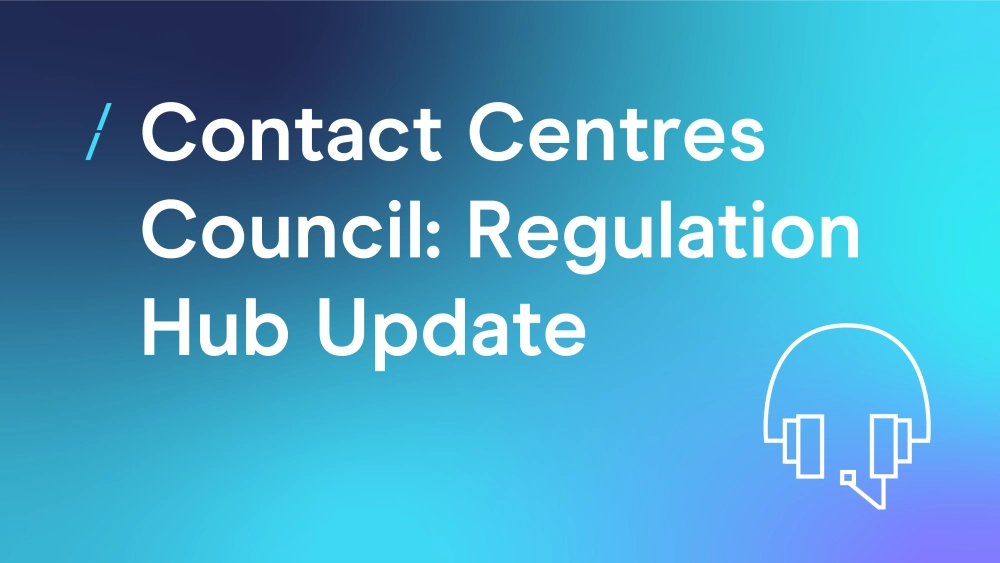 This article is written by Steve Sullivan, the Deputy Chair of the Contact Centre Council.
This month's regulation and compliance news from the DMA Contact Centre Council's Regulation Hub
Since the last Update the ICO has continued its flurry of fines, with 7 more firms fined a total of £715,000. You can read the full details on the ICO's website here.
All of the ICO's latest enforcement actions were on the basis of the PECR rules, with the companies' infringements of the marketing regulations split between:
Sending of emails & texts without consent
Live sales & marketing calls made without consent to numbers registered with the TPS

These two categories of rule-breaking are typical for ICO fines, but less so are some of the organisations that have not understood or disregarded the rules.

Big, well-resourced brands like We Buy Any Car, Sports Direct and SAGA really have no excuses for these errors.

Meanwhile, the government has published its wide-ranging proposals for reforming the data protection laws, Data: A NewDirection.

There is a consultation period open until the 19th of November to contribute views on its plans to create a "…pro-growth and innovation-friendly data protection regime".

The DMA is keen to get involved and has asked members to share their views with its Director of Policy & Compliance, John Mitchison, at john.mitchision@dma.org.uk
All quiet from Ofcom since our last update, but its sister regulator, the Phone-Paid Services Authority has fined a dodgy premium rate services provider £1.25m.
Taptronic FZC which operated the "Fitguru" fitness service generated over 400 complaints from misled consumers who didn't realise they had signed up for a chargeable service.
The total of numbers registered with the TPS now stands at just over 17½ million – but still mobile numbers make up only 21% of the total.
Since the last Update a dozen energy firms have failed due to the soaring wholesale energy prices:
Daligas
Pure Planet
Colorado Energy
Igloo Energy
Symbio Energy
Enstroga
Avro Energy
Green
People's Energy
Utility Point
MoneyPlus Energy
PFP Energy
As well as all the distress and worry this crisis is causing, it has resulted in thousands of lost jobs in the failed firms' and their partners' contact centres.
Water supply minnow, Portsmouth Water, has topped Ofwat's annual customer experience ("C-Mex") table – and picked up £¼m incentive payment as a result.
No news of note from the FCA, this time.
Content accurate as of 15th October 2021
Hear more from the DMA