Regulation Hub Update - May 2021
14 May 2021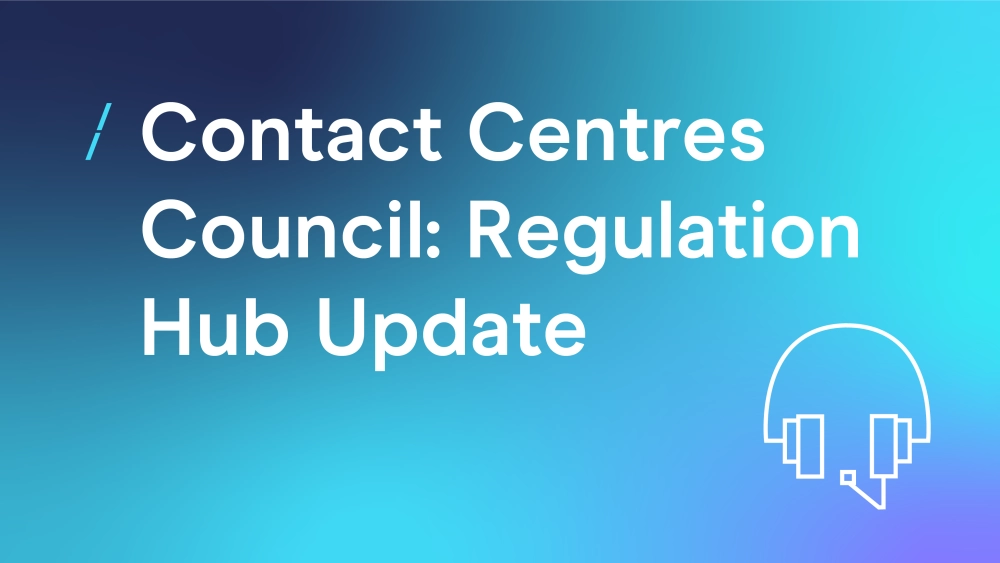 This article is written by Steve Sullivan who is the Deputy Chair of the Contact Centre Council.
Another quiet month for the ICO and no fines or enforcement actions for contact centre operations and marketers.
However, a quick review of the 11 fines that the ICO has imposed so far this year highlights a few features of note:
All the fines have been imposed under the PECR rules, not the Data Protection Act
Live calls still account for a majority of the channels used by the fined organisations
There is a wide variety of business sectors; it's not just double glazing
Fairness for Customers
This month Ofcom has reviewed and updated its Fairness for Customers initiative. The stand-out area that Ofcom believes phone, mobile and broadband telco firms need to do more in – which has particular relevance to the contact centre world – is customer service.
FCA demands pension providers offer to book consumers appointments with Pension Wise
In a blow to Maserati dealerships, the FCA has proposed a new requirement on pension providers to offer customers looking to cash in their pension pots an appointment with the government's advice service, Pension Wise.
PSA Code of Practice (#15)
The PSA – which regulates the premium phone services market on Ofcom's behalf – has entered into a final consultation period for its 15th (yes, 15th!) Code of Practice. The proposed Code has already been given the ok by Ofcom, after a previous period of consultation in 2020. You can read the draft here.
The new Code aims to make the PSA more proactive and focused on prevention of harm whenever possible. If you have a burning desire to get involved in the consultation, it's open until July.
Uplink IT Solutions

The kind of dodgy operation the new Code will seek to identify and close down more quickly will be Uplink IT, which has been barred from the industry for 7 years, been ordered to provide refunds to duped consumers and fined £250,000. Like a lot of similar firms it wasn't clear about the extortionate rates (£2.50 per minute) it charged – but even worse, rather than provide the 'IT support' services it claimed it was actually being called by people looking for loans on the (now closed) www.bestloansolution.org website.
No contact centre news of note this month from TPS, the Fundraising Regulator, Ofgem, Ofwat, or in the world of payments.
Content accurate as of 11th May 2021
Hear more from the DMA