Marketing Automation in Print: Asurion Case Study
18 Feb 2021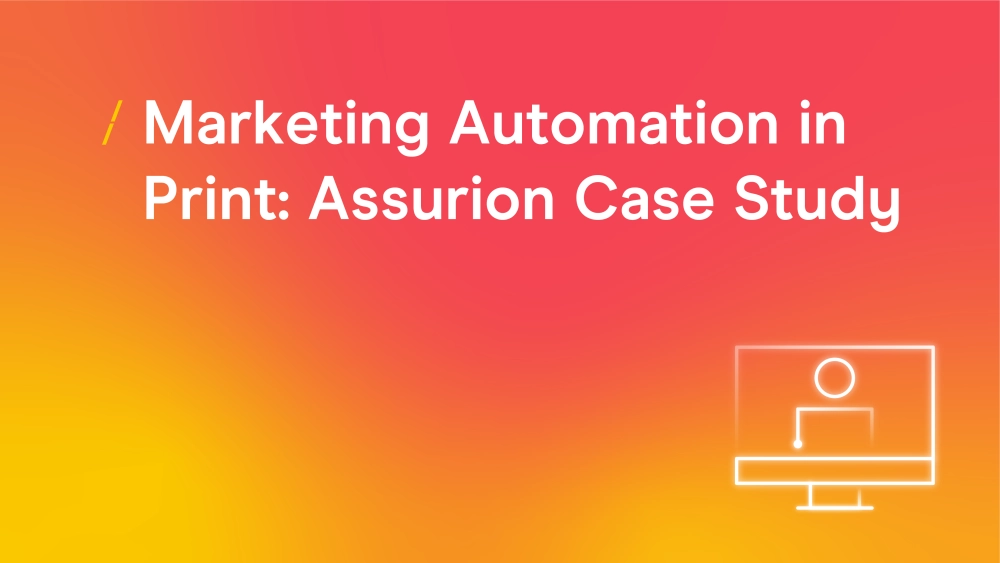 This article is written by Lucy Swanston and Matt Rees of the Print Council.
Continuing the Print Council's series around marketing automation being used alongside print, here is the next case study featuring Asurion and Paragon. This case study explores how automation can be used to increase integration as well as speed. The rest of the series can be found, here.
The Challenge
Asurion wanted greater flexibility whenever it needed to add or change a standard letter, email, or SMS for their clients. Unfortunately, the previous system could take weeks to implement change. Asurion needed an agile system that required little resource input, which was both accountable and secure.
The Solution
Paragon created an automated multi-channel communications platform providing Asurion with the means to efficiently manage all outbound communication content across direct mail, email, and SMS. The modular structure of the system allows Asurion to add new clients and associated communications effectively. A rules engine within the data processing system ensures the right branded communication reaches the customer through the most effective channel. Next best action rules ensure deliverability.
Checks within the data processing system and the rules engine ensure the quality of the communication output. End to end encryption of data offers complete security of customer date at every stage of the process. A series of pre-approved direct mail, emails and SMS templates applied to the data using GMC software allows full automation of the process. Customers can also view their policy documents via a secure online branded service called The Vault.
All communications are automatically stored for customers to view as soon as they are sent out. Documents are also accessible to customer services, should a customer call about what they have received.
Working with Paragon, Asurion has gained access to a wealth of management information through Tableau Desktop data visualisation software, which provides a dashboard of reports on metrics such as mailings going out, volume of returns, email opens and deliverability, all presented in a highly graphical fashion.
Asurion will be able to self-serve its client and customer communications. They will be able to access their templates in GMC to make amendments and add new communications as required. The modular structure of the SQL database, allows new clients to be efficiently added. Quality control is ensured through the automated rules engine and the comprehensive data checks contained in the system, and Tableau gives Asurion a complete set of highly graphical management information reports, showing a complete picture of activity on a daily basis.
The Results
Asurion now has an automated data processing and validating system that Paragon has created for this project, with print, email and SMS-ready communication files being produced by the GMC software.
The next stage is to enable full interactivity for the client to update all their communication templates themselves, cutting the time to affect changes to market.
The Challenge
Asurion wanted greater flexibility whenever it needed to add or change a standard letter, email, or SMS for their clients.
The Solution
Deployment of an integrated multi-channel platform, while cutting costs and increasing efficiency
The Results
Broadened self-serving capabilities, with an automated data processing and validating system. This meant increased efficiency through the quality control check.
---
Read more from the Marketing Automation in Print series:
Marketing Automation Boosts Cross-media Campaigns
Marketing Automation in Print: AutoPoint Case Study
See more content from the Print Council here.
Hear more from the DMA