If Carlsberg Did Chocolate Bars....
29 Mar 2016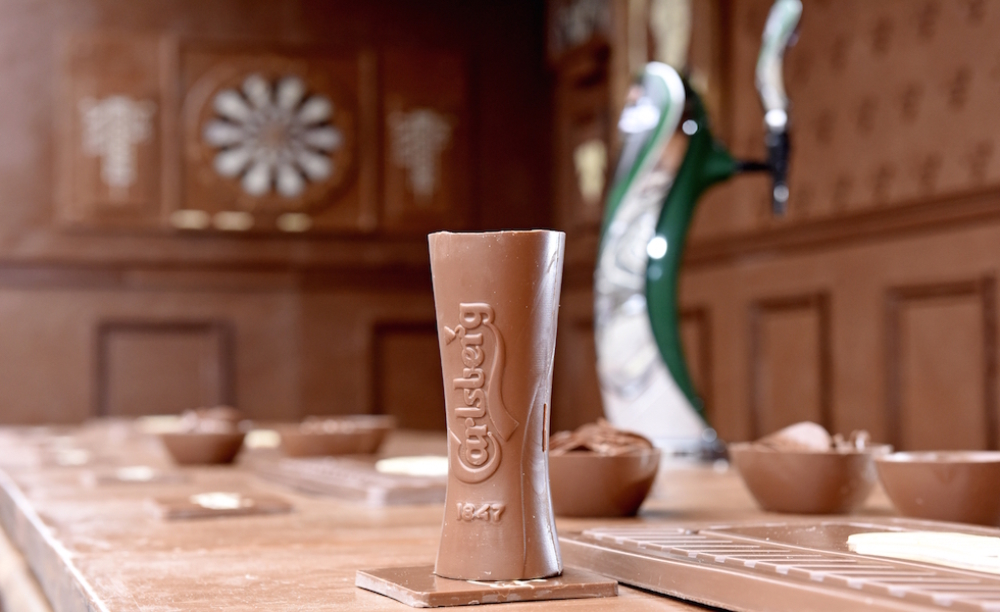 The one day only installation featured a traditional bar including a dartboard, bar stools as well as a TV which was showcasing one of England's greatest World Cup moments.
The Danish brewer unwrapped the three metres deep, five metres wide and two metres high bar at midday and served complementary half pints of Carlsberg in branded glasses to the public. Which were, of course, made of chocolate.
Dharmesh Rana, the senior brand manager at Carlsberg UK, said that "Easter is a big beer-drinking occasion for our consumers and this year, we wanted to do something a bit different. We knew that the British public love beer and chocolate, so we're delighted to bring them together to create probably the best bar there could be."
Food sculptor Prudence Staite was responsible for the design of the bar, which took three months and nearly half a tonne of chocolate before being completed.
This was not the first time Carlsberg pulled off a large scale experiential campaign and sure is not to be its last one. Just a year ago, the brewery unveiled a poster (also in London's east end) with a beer dispensing tap, allowing the public to help themselves to a half pint of their lager.
Spectators could use #IfCarlsbergdid to engage with the campaign.
Hear more from the DMA