Customer Engagement: The Future of MarTech
16 Jun 2020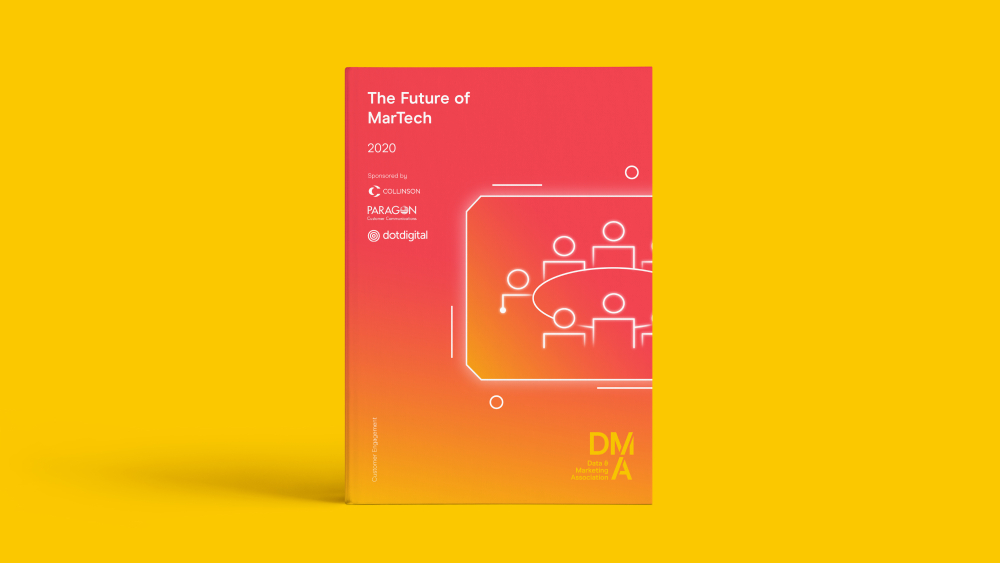 The Future of MarTech is a discussion that aims to encourage debate in the UK's data and marketing industry.
The paper takes you through the insights of supplier and brand-side experts, who explore key topics to help organisations find a marketing technology (martech) platform that's right for their business and customers, including:
What organisations must consider when setting out to implement new systems
How businesses can stay one step ahead of the issues they could face
How to make martech relevant to cross-functional stakeholders but also democratized
How to involve external partners to choose platforms wisely
Is it possible to set and meet KPIs from a martech investment?
Click below to download mobile or desktop versions of the piece.
Download The Future of Martech
Special thank-you to our contributors:
Kerensa Ayivor, planning director, TLC Marketing
Carlos Doughty, CEO, Martech Alliance
Tony Miller, marketing director, WW
Danny Crowe, marketing director, JG Travel Group
Samantha Williams, head of CRM, Uswitch
Jae Hopkins, marketing director, Eurotunnel
Jenny Cahil, head of marketing, National Accident Helpline
Clare Willets, founder, Not Just Pink and Blue
Ben Lappin, director of customer engagement, The Guardian
Nick Fletcher, head of planning and strategy, Collinson
Stuart Friend, head of client delivery, Collinson
Lorenzo Vasini, chief growth officer, Paragon DCX
Precious Ocifco, team leader, dotdigital
Tom Pople, consultant, dotdigital
---
Customer Engagement
Led by the Customer Engagement Committee – in partnership with Paragon, Collinson, and dotdigital – our work uses research and insight to help you maximise your engagement for the benefit of marketers and consumers alike and focuses on:
Customer information handling and management
Customer analysis and modeling
Technology including CRM tools, Ad Tech, Statistical Modeling packages, etc.
Customer Engagement strategy and planning
Campaign execution, attribution, and measurement
Through our research and collaboration with experts, you'll gain access to:
Insights around how creativity, data, and tech work together to make brilliant engagement
Webinars on various Customer Engagement topics with similarly driven professionals
Toolkits and workshops
Hear more from the DMA