Creative effectiveness in door drop - examples from 2019
11 Sep 2019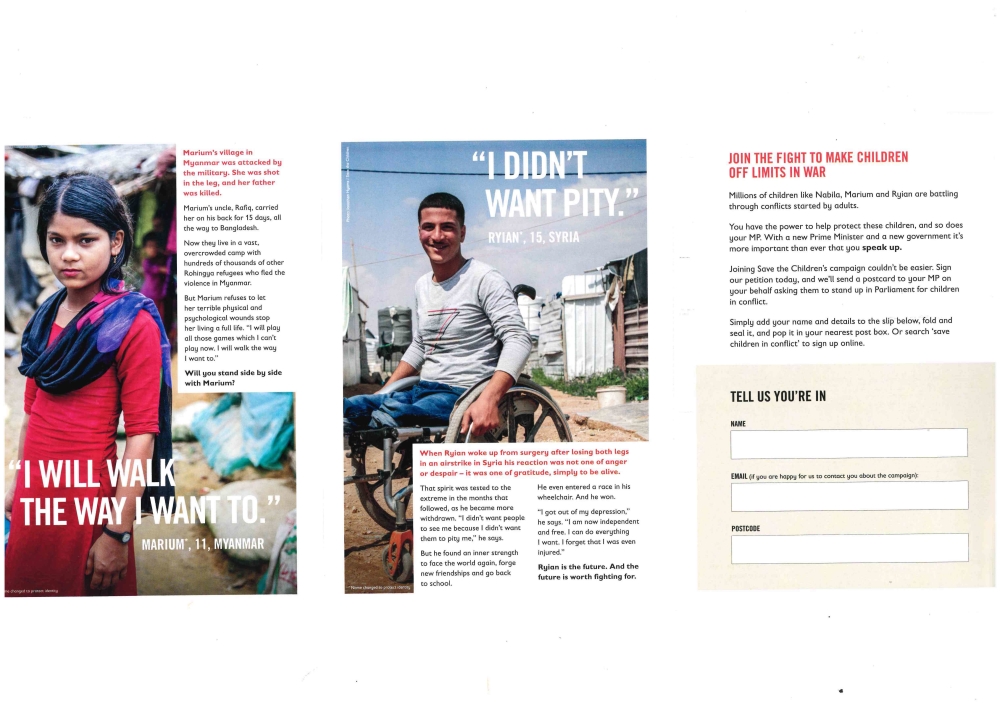 Written by Nick Brown, Sales Director of Newsquest Direct and member of the Door Drop Hub of the Print Council.
Save The Children - Where creative literally connects you with the consumer
The benefits of door drop are well documented, but for me the most important is the fact that the recipient is actually in physical contact with the brand. This is a really unique opportunity for brands to connect with their audience in a way that many other channels can't match.

Save the Children used this strength to great effect. Their door drop arrived with another door drop item and two addressed pieces of mail. However, I was immediately drawn to the Save the Children item. The door drop was printed on quality, high stock glossy paper. It was this that initially grabbed my attention. This was obviously a serious piece of literature, and as I discovered, it contained a serious message.

Another factor that made this item stand out was its size. This item was an A5 – 6pp which in itself is not unusual but when coupled with the quality of the paper really made this item engaging. It had a feel of quality that simply could not be overlooked.

The size of the item created enough space to be thoughtfully filled with the stories of three young people caught up in conflict. They were powerful messages presented with images that really allowed the recipient to empathise with their plight.

Finally, the leaflet had a simple form, with a perforated edge, which could be easily removed and folded to create a-paid envelope which was ready to post. This can only serve to help drive response and therefore increased ROI.

So you see, without words, door drops provide a unique opportunity to create standout through the quality of the paper and the size of the item. When employed with compelling messages and other benefits of door drops, such as sophisticated targeting techniques, there is no doubt that these items will drive response.
Hear more from the DMA