Creative effectiveness in door drop - examples from 2019
07 Oct 2019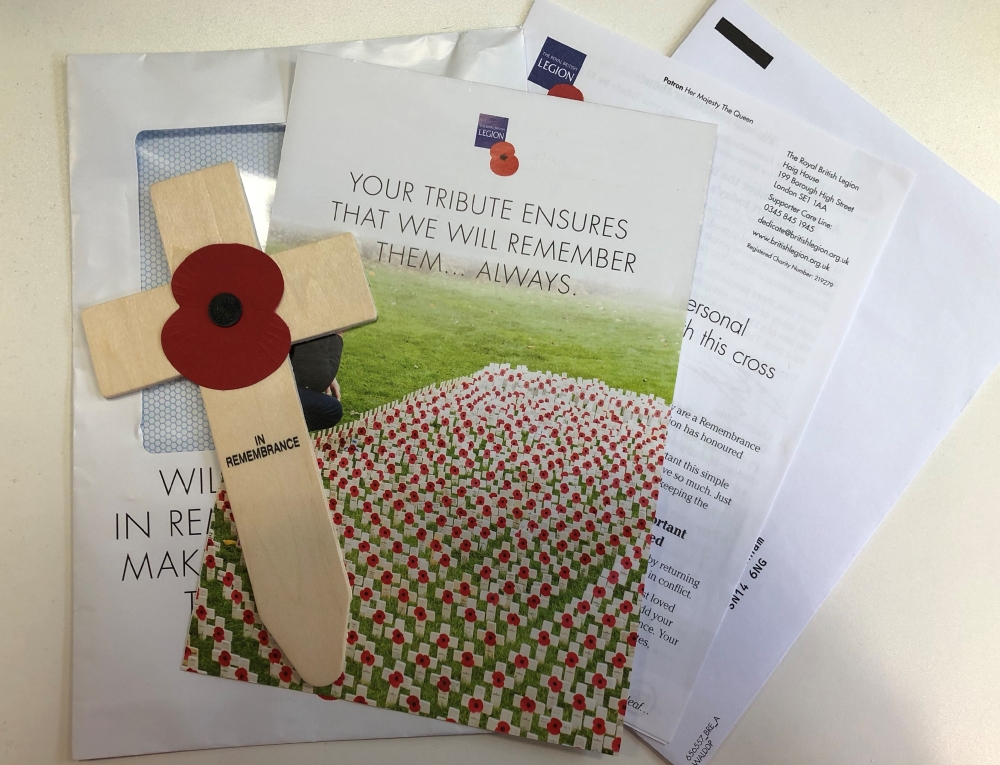 Written by Georgina Lippa, Project Manager for the DMA Print Council.
The Royal British Legion deliver a memorable experience.
I'm always interested to see a colourful door drop pack land on the door mat and this weighty delivery from The Royal British Legion didn't disappoint.
The envelope was striking, with a clear call to action, to join them in not only remembering but also in making a personal tribute. The transparent window also allows recipients to see the contents of a wooden cross and poppy, enticing you to open the pack and find out more.
The back of the envelope is just as attractive, again, with a clear ask and also a brief explanation of their fundraising methods.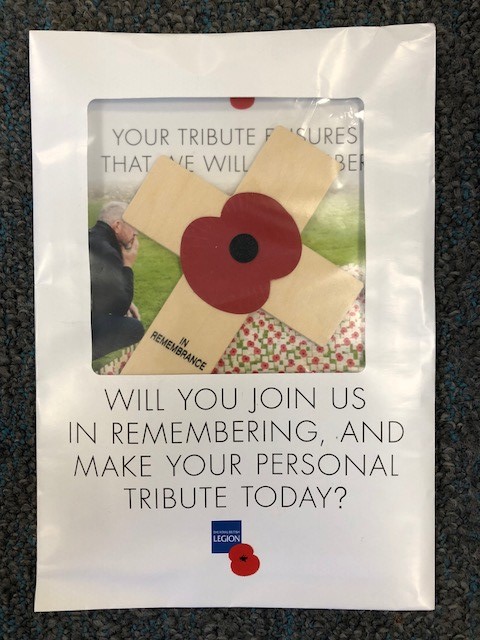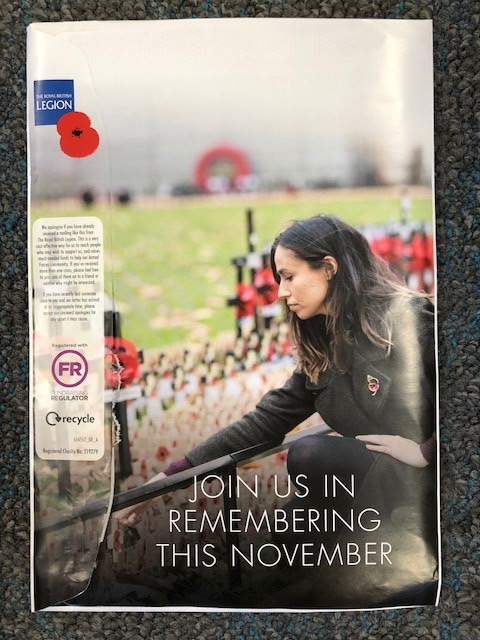 Inside, accompanying the cross and poppy is a well laid out, glossy and engaging four page leaflet. This has a clear message regarding the point of the door drop and inside, gives further information on the work on the charity and how donations can make a difference. The back page provides information on events taking place.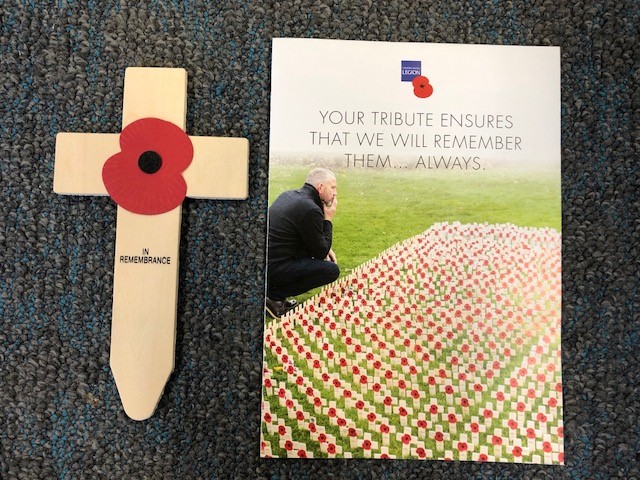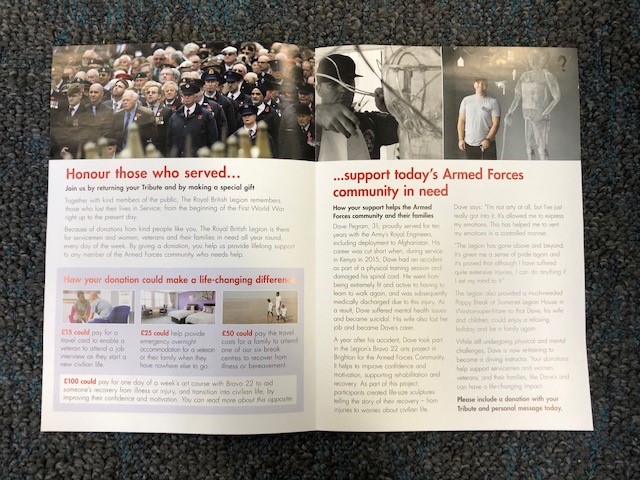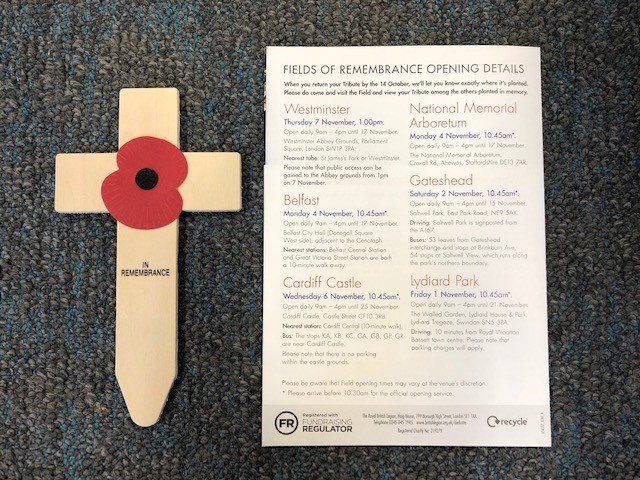 The final piece in the pack is the response mechanism. Again a four page document, this time in letter format, dotted with clear calls to action, charity information and clear numbered directions on how to respond to the call to action – and to help you along they go the extra mile and include a Freepost envelope for you to return your cross and donation.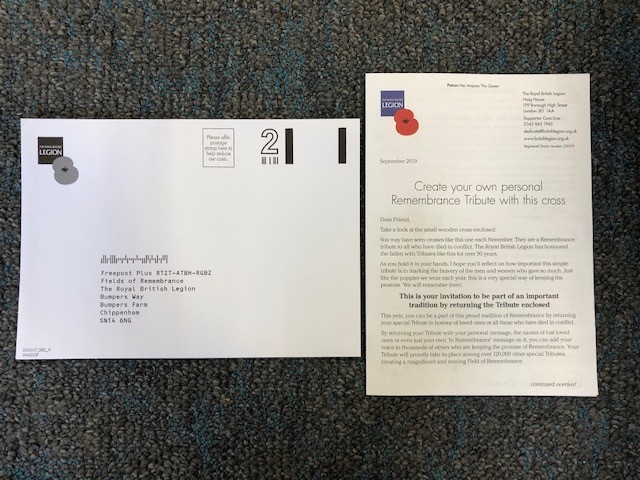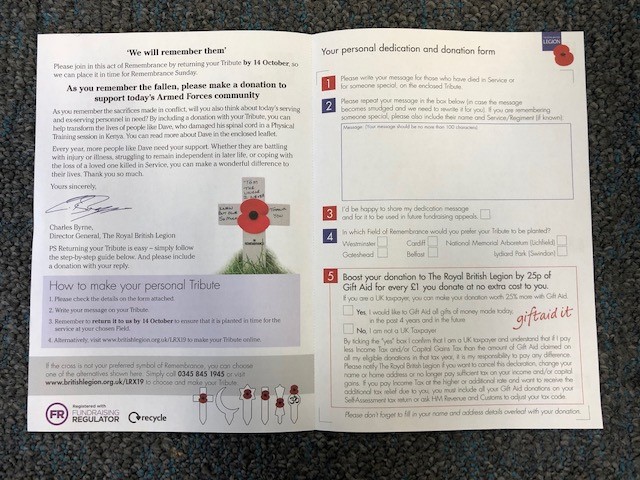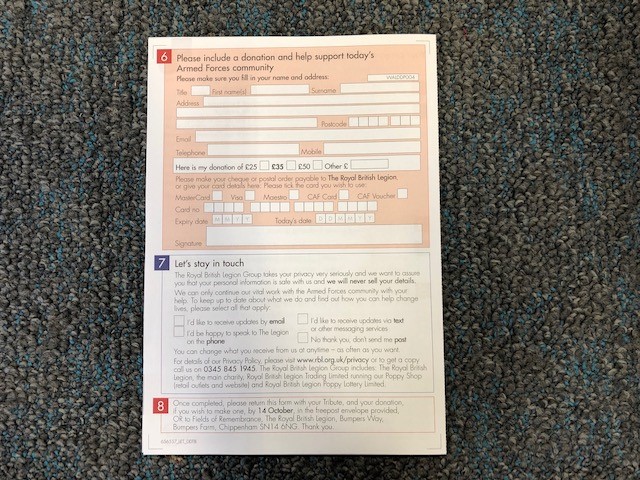 Each element of the pack feels so well thought out and is designed to draw the recipient in and take them on a journey as to why this project is running, how you can play your part and the difference it can make. Reading through the pack, I felt that no stone was left unturned, with every element executed well. It is one of the best charity packs I have seen in a long time.
With the DMA awards judging taking place in October and awards night in December, it will be interesting to see which charity door drops will be in the running for a gold.
Hear more from the DMA