Customer Engagement 2021
21 Sep 2021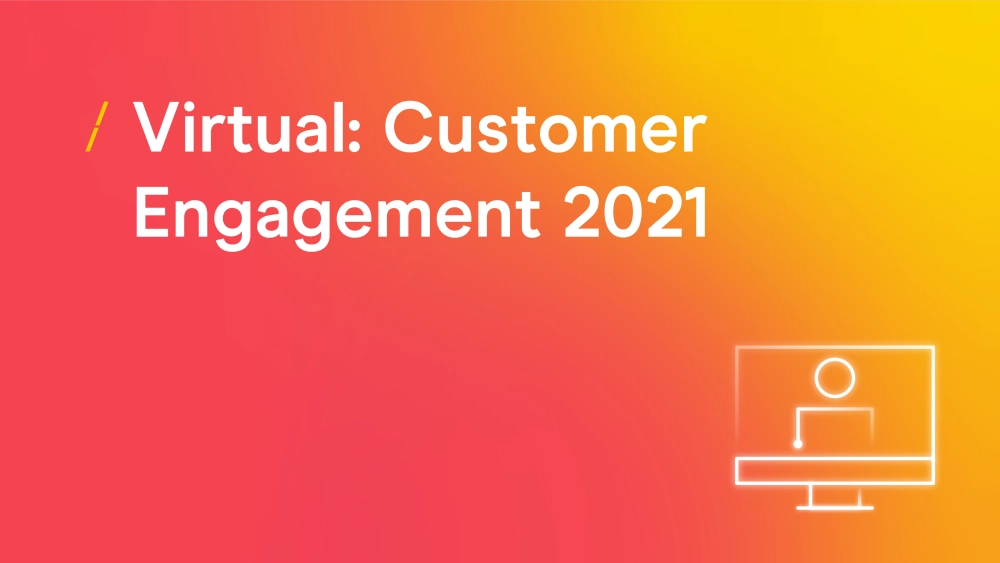 Dive into presentations, brand case studies, panel discussions, and more.
Our flagship event for the DMA Customer Engagement campaign launches this year's research on acquisition and the consumer mindset, which covers:
What channels attract and influence customer acquisition? What ones do consumers find relevant and/or trustworthy?
Why are people switching brands? Are these 'serial switchers' or 'lost loyals'?
What brands are gaining new customers? Are these consumers attracted or leaving bad experiences behind?
Led by Scott Logie, Chair of the DMA Customer Engagement Committee and Customer Engagement Director, REaD Group, join us for:
A presentation by the DMA on this year's research, including:

Consumers' switching behaviours and the drivers behind them
What brands can do to attract and retain these customers
How the pandemic has impacted these changes over the last two years

A panel discussion featuring industry perspectives from Great Rail Journeys, Joules, Mitsubishi Motors, and The Guardian. Explore the main changes to customer acquisition, including:

The acceleration of virtual communication and engagement
Shifts in the perceived relevance and trust of channels
Why emotional drivers have risen, while more functional ones have declined - and what brands can do about it
How to successfully integrate value-led approaches into your business
Ways to ensure communicating with customers on important diversity issues comes across in the right way

Brand case studies on:

Pinterest's creation of Inspiration Nation, a new study commissioned by Sparkler. Learn about the six audience segments, including how they think, feel, what they do on Pinterest, and why they're valuable for brands.
Engine's campaign, Little Chapters of Chill, which won Gold for Best Use of Voice or Audio at the 2020 DMA Awards

A panel discussion alongside dotdigital, Foresight Factory, Merkle, Union Direct, and Wunderman Thompson on the future of customer engagement, including:

The accelerated move to digital channels, e-commerce, and presence-free living
A post-pandemic world of overturned norms in consumer behaviour
The growing need to capture increased levels of more nuanced personal data
Whether the growth of virtual engagement is here to stay
How brands can remain relevant in this digital or hybrid future
Ways they can help consumers in their decision-making when it comes to the 'paradox of choice'
Opportunities for new loyalty approaches
Click here to download the full agenda
To purchase the recording of the virtual event, please contact us at events@dma.org.uk
Pricing
DMA Awards 2020 Judge
£30 (+VAT)
DMA Council Member
£30 (+VAT)
DMA Member
£50 (+VAT)
IDM Member
£50 (+VAT)
Non Member
£75 (+VAT)
Hear more from the DMA