Beyond Compliance - Using the DMA Code for Competitive Advantage
27 Apr 2020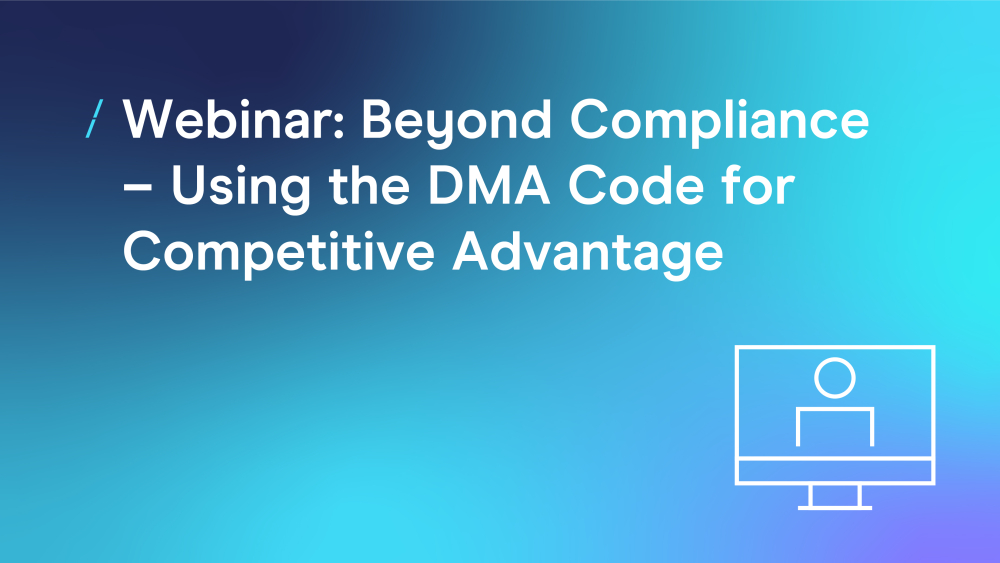 In a world of fake news, data breaches and privacy scandals there is a growing sense of awareness that something isn't right with the way our data is treated.
Too many businesses take an unnecessarily narrow view of compliance as a set of legal obligations, rather than doing the right thing for their customer, from both an ethical and commercial standpoint.
Tune in to discover how you should be building the DMA Code into 'business as usual' for your organisation.
Chaired by John Mitchison, Director of Policy and Compliance, DMA, you will:
Learn more about the DMA Code and how working to a code shows your difference as a brand in a crowded market
Hear from Gilbert Hill, CEO, Tapmydata and Chair of the Responsible Marketing Committee on how to effectively use the DMA Code
Hear more from the DMA