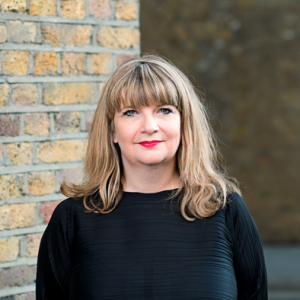 MRM McCANN
Chairwoman and Chief Creative Officer
Nicky has spent the last 30 years writing across every discipline. Now Nicky is hugely proud to be Chairman and Chief Creative Officer of MRM Meteorite. This makes her the first female and creative chair of a UK marketing agency. To Nicky insight is all and she is a huge champion of the direct discipline. She has judged and chaired almost every major award show and has picked up quite a few shiny objects too.
Nicky was previously Chief Creative Officer of LIDA, helping the agency to win hundreds of awards and taking them to Campaign's Agency of the Year twice, and runners-up three times, during her 5-year creative leadership.
Nicky's inspiration doesn't come from the obvious places, but from her kids. They just want to play. And are utterly fearless.