When the Big Book Crit went to Leicester
31 Mar 2020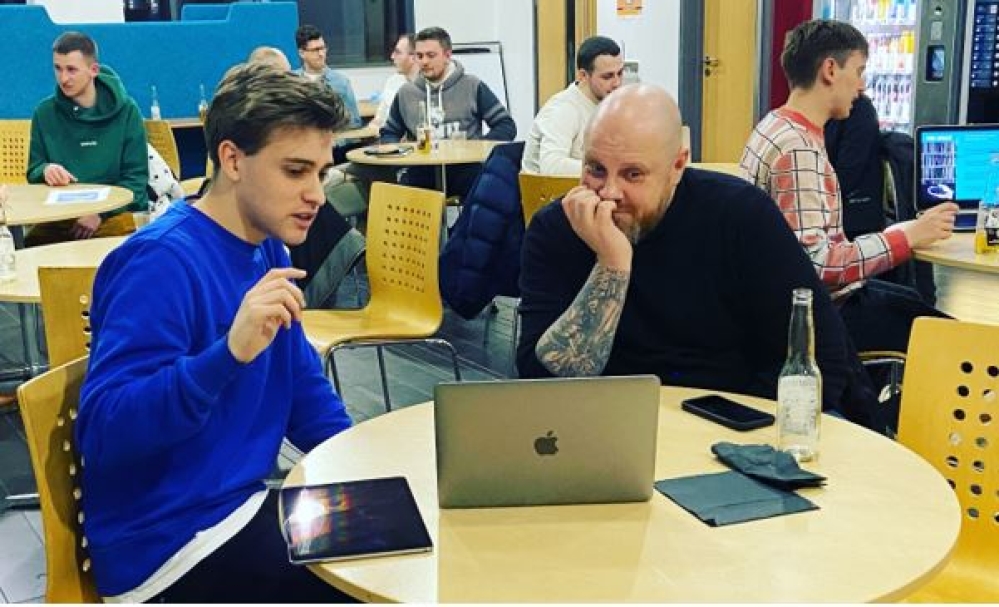 History was made last month as the Big Book Crit travelled to Leicester for the first time ever.
The event is run in association with the GRT and provides aspiring creatives the opportunity to connect with some of the finest local Creative Directors in the industry.
Creatives from some of Leicester's leading agencies descended on De Montfort University to critique their students' work, giving honest, constructive feedback. Nathan Beard, final year BA (Hons) Business & Marketing student, said "You don't get business perspectives very often, so it was great to get that information and feedback from industry professionals."
The students spent 15 minutes with each creative, meaning they got to show their work to a lot of different creatives. Jordan Lucas, final year BA (Hons) Graphic Design & Illustration student, said: "Getting feedback and showing people your work enables you to get a fresh perspective. I've asked about tips for interviews and have been advised to bring more physical portfolio work, to make it quirky and to think about how I can make it unique to me."
The Big Book Crit is a great way to build your professional network and break into the industry. All the students have received invaluable advice, and some have even been offered follow up interviews with various Leicester agencies.
Are you an aspiring creative looking to break into the industry? Join our mailing list by clicking here to ensure you're amongst the first to know when the dates are scheduled for our next Big Book Crits which will be in the autumn.
Hear more from the DMA