Big Book Crit: Autumn 2021 - NUA Application Form
01 Aug 2021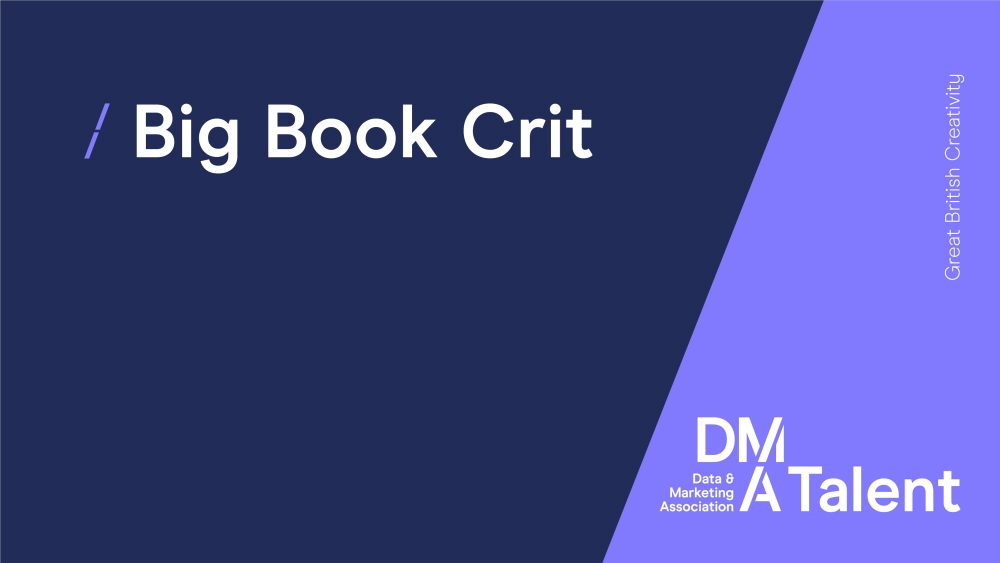 On Thursday 9 December 2021, we are holding a Big Book Crit from 5:30pm to 9pm at Duke Street Foyer exclusively for NUA students.
If you want to meet and pitch your work to well-established professional creatives, and gain invaluable, honest and constructive feedback on it, DMA Talent's Big Book Crit is not to be missed!
It's free to attend, all we ask of you is to have at least three pieces of work ready to show.
Complete the form below to secure your place.
With coronavirus still around, we want to keep everyone as safe as possible, so you will need to wear a face mask and we're capping student numbers at 60.
Places will be given on a first come first serve basis, so complete the form now!
If the 60 places are filled by the time you complete the form, we will place you on a waiting list and let you know if a place becomes avaliable.
​If you have any questions, please contact us on dmatalent@dma.org.uk
.
For DMA Talent's terms and conditions please click here, and you can read the DMA's privacy policy here.
Hear more from the DMA