How Has 2020 Impacted Jobs and Recruitment in Data and Marketing?
05 Feb 2021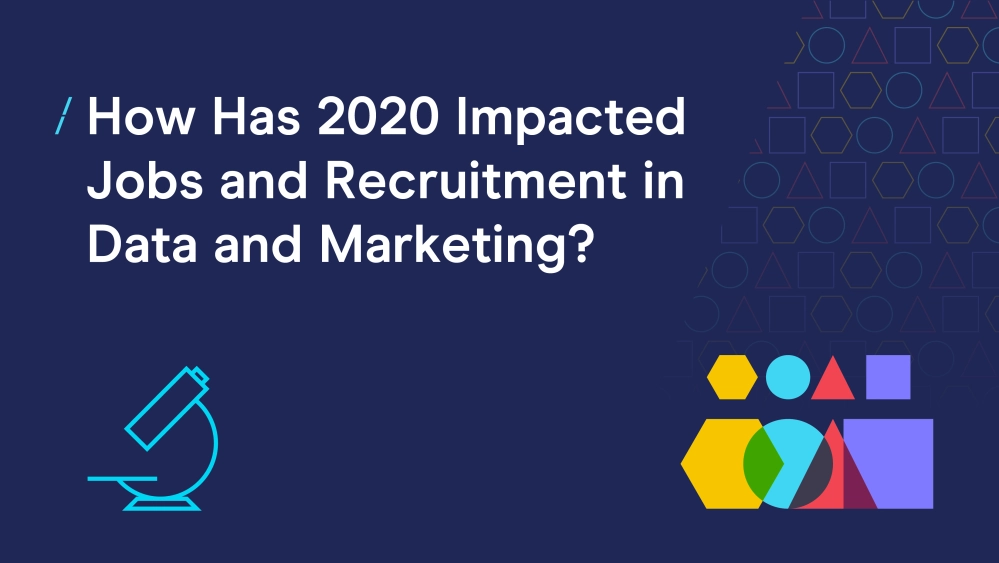 A scarcity of skills is having a detrimental effect on the ability of organisations to innovate and deliver projects. According to the latest figures from the 'Hays UK Salary & Recruiting Trends 2021' report, clear opportunities for career development and more learning being made available in the year ahead.
The coronavirus pandemic changed the way we all lived and worked in 2020, and many of these changes look set to stay in 2021. Over the last 12 months, as many as 93% of professionals in our industry were able to work from home during 2020 – according to the DMA's 'Coronavirus – The Impacts on Business'. Encouragingly, around half of organisations appear to have offered their employees additional skills development and training opportunities amid the pandemic, although this reduced throughout the year.
The latest figures from Hays UK suggest the ongoing disruption caused by the pandemic have not significantly impacted hiring plans for marketing employers, with the pandemic highlighting how important marketing is to an organisation's success. Over two-thirds (67%) plan on recruiting in the coming 12 months, only down very slightly on the same figure last year (69%).
However, over three quarters (77%) of marketing employers say they have experienced some form of skills shortages within the past year, with nearly half (48%) experiencing difficulties hiring permanent staff, and almost a third (32%) finding it difficult to recruit for temporary staff.
Hiring challenges are expected to continue, with just under half (48%) foreseeing a shortage of suitable applicants when hiring in the coming year. Competition from other employers is also seen as a significant challenge for 46% of marketing employers.
To help with the situation, the DMA worked with the DM Trust to offer furloughed staff and those made redundant due to the pandemic, the chance to secure funding for learning from the Institute of Data & Marketing. This proved incredibly popular, with hundreds of professionals seizing the opportunity to develop themselves or learn new skills while they were away from the normal day-to-day routines of their roles.
Over a third (34%) of marketing employers do not think their organisation has the talent needed to achieve current business objectives, which is considerably higher than the UK average of 22%. The negative impact of lacking skills is felt most significantly about delivering projects (44%) and also innovation and creativity (43%).
When it comes to the specific skills marketing employers seek in candidates, At the top rank there is the ability to adopt change (56%), followed by communication (52%) and problem-solving (44%).
The results from both Hays UK and our own research over the last year highlight just how interested people are in personal development, given half a chance. But therein lies the problem.
Many organisations continue to overlook the benefits of offering development and learning opportunities to staff, believing they may be "training people to leave". This sort of short-term thinking will only hurt organisations in the long run.
The growing influence and importance of data requires every organisation to have marketers with the right skills to collect, analyse and utilise data insights correctly. In an industry that continues to evolve rapidly, it's essential that both businesses and people working within them continue to develop a plethora of skills – not just those required for current company's success, but also skills that will be important in the future.
For full details on the survey and more insights, read the full 'Hays UK Salary & Recruiting Trends 2021' report.
To take on your next learning and development challenges, why not visit the Institute of Data and Marketing's full catalogue of training formats and topics here: https://www.theidm.com/
Hear more from the DMA