GDPR: A Year On
31 May 2019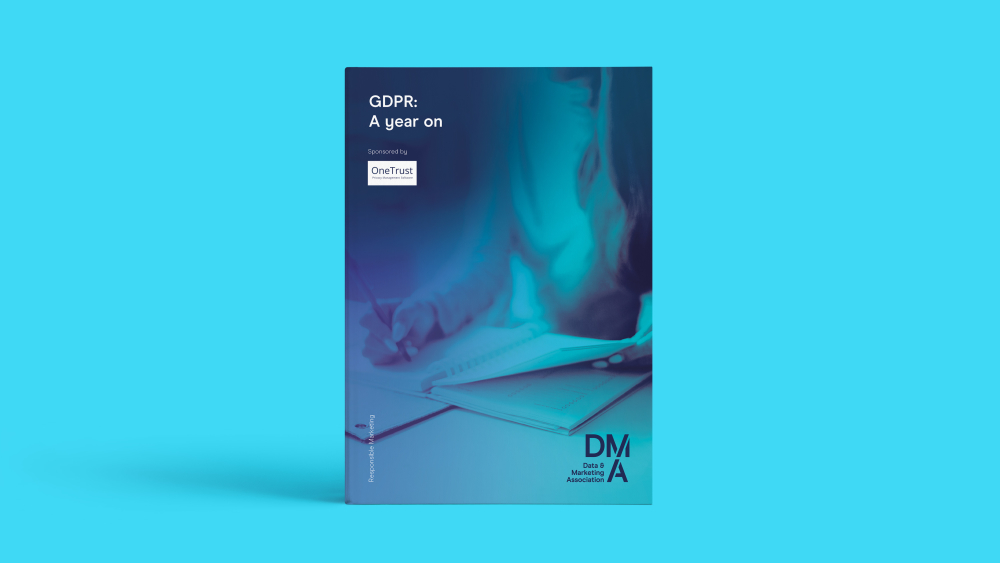 The attitude of the marketing industry has changed since the introduction of the GDPR and, in-line with our improved and expanded Data & Marketing Association offering - now incorporating the IDM and DMA Talent - we're here to show you how it has fared and to inspire industry leaders to forge ahead and set the industry standard.
We've spoken to experts in the DMA community, including Direct Line, Unilever, PwC, and the ICO, to get their take on GDPR's first year and to discuss a few case studies.
Here are just a few things you'll discover in our latest report:
Changing views on consumer privacy
The transformation of the value of data
The enforcement of GDPR
GDPR best practice
Click the blue button below to download your copy.
---
Latest news and updates
Get the latest news and expert guidance from on our Responsible Marketing webpage.
GDPR Training
In keeping with our mission, we're working to make sure every marketer is prepared to progress in their careers. Increase your GDPR knowledge with our specially designed GDPR course portfolio, powered by the IDM.
Hear more from the DMA