What does the future of fundraising look like?
20 Jul 2016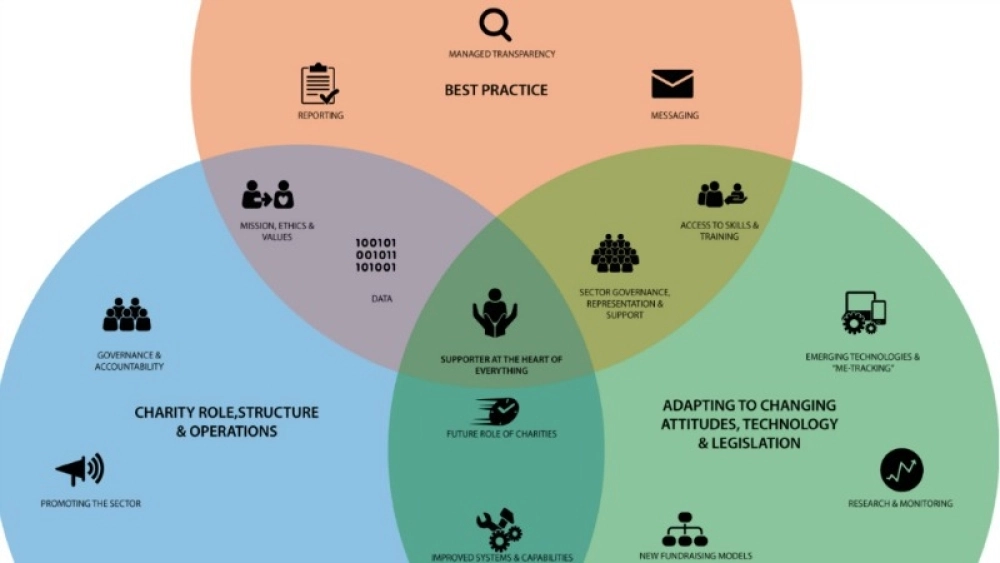 Following in-depth discussions with key stakeholders, the DMA's fundraising taskforce maps out an ideal model for the future of the third sector
The events of the last year left the fundraising sector in need of real evolution to meet the needs of today's charity donors and supporters. Earlier this year, the DMA's fundraising taskforce released its 'Securing the future of one-to-one fundraising' whitepaper and held a sector-wide workshop, inviting all third sector stakeholders to participate in a discussion to identify the key issues, risks and opportunities facing the industry.
Today the taskforce releases its key recommendations for the industry in the form of an interactive graphic that maps out an ideal model for the third sector to aspire to. Each recommendation sets out tangible goals, actions and stakeholder endorsement, designed to act as a roadmap for the third sector to use on their journey to a more sustainable fundraising future.
During the initial workshop with a range of third sector stakeholder, one key theme for the future health of the sector become clear: 'Putting the supporter at the heart of everything'. This customer-centred approach is the core tenet of the recommendations and also frames all other recommendations, ensuring that supporters are always being treated responsibly. Other recommendation fall within the three broader areas of 'Best practice', 'Charity role, structure and operations' and 'Adapting to changing attitudes, technology and legislation'.
Michelle De Souza, Head of CRM & Customer Insight at Age UK and Co-Chair of the DMA fundraising taskforce, said: "The third sector's evolution is non-negotiable and well underway, but far from a negative this offers us all an opportunity to create positive change to secure a sustainable future for the industry. By engaging a wide variety of people within charitable organisations, we want to work together to develop clear recommendations on what the sector must do to safeguard itself against the one-to-one marketing mistakes of the past."
Rachel Aldighieri, Managing Director at the DMA, added: "The key to creating a sustainable future for the sector is ensuring supporters are always put at the heart of all fundraising efforts. It's important to recognise that they are the most important people in the entire charity process and that what is right for them is ultimately best for your organisation and its beneficiaries."
Melanie Howard, Chair at Future Foundation and Co-Chair of the DMA fundraising taskforce, commented: "Whether you're a public private or third sector business, the principle of putting your 'customer' first should be a founding principle. For the third sector in particular, we must inspire each other to serve our supporters with fairness and respect. This will cultivate a long-term relationship that will benefit both the charity and the person we're engaged with."
Hear more from the DMA