Email performance in snapshot
06 May 2015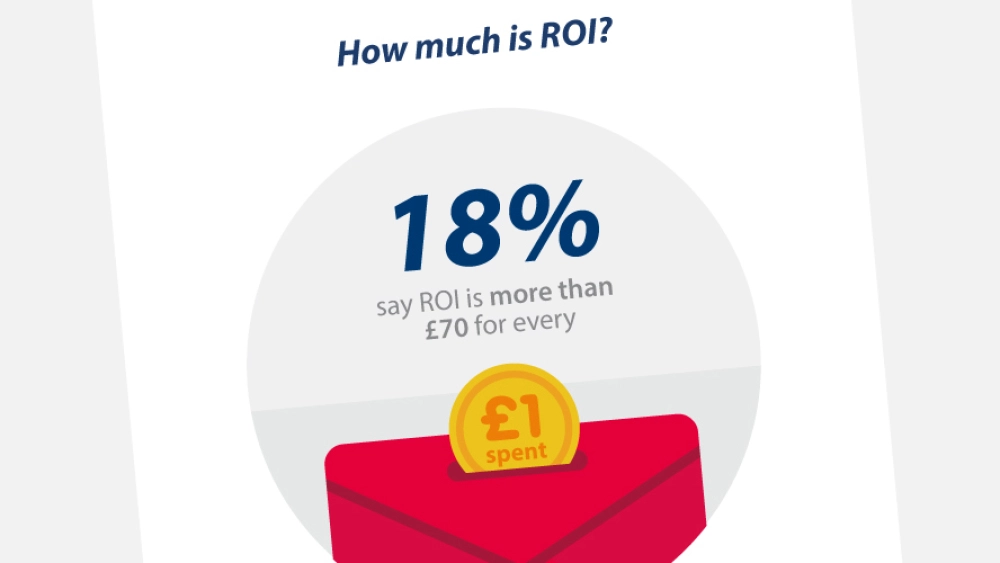 With average ROI for email campaigns rising 53% to £38 for every £1 spent in 2014, we show how email's performance is improving in our infographic, produced using research from the DMA and DBS Data.
Some striking figures from this year:
18% of respondents saw an ROI of more than £70.
Delivery rates, conversion rates, open and click-through rates all increased.
Unsubscribe rates are largely unchanged compared to last year.
More respondents use advanced techniques like using behavioural or lifestyle triggers compared to 2013, and they also report an increase in ROI from such campaigns.
Respondents predict these trends will continue over 2015.
DMA executive director Chris Combemale said:
"Email is the oldest digital medium still in use, growing out of the early internet. Even now, an email address is one of those things that helps define you in the digital world. It has endured because it is so useful. It also works. ROI figures alone show this, rising from £24.93 last year to £38 this year. Email is resurgent."
Adam Williams, managing director of DBS Data said:
"This survey highlights just how compelling the results can be, with 18% of respondents recording a return on investment of over £70 for every £1 spent. However, despite the returns, over half of all those polled are spending less than 10% of their marketing budget on email marketing, although spending looks set to increase for many in 2015.
"The most disturbing issue for me working as a data professional is that data degradation (29%) and lack of data (26%) were considered to be the most significant challenges to successfully executing email campaigns in 2014. With the quality of tools, techniques and data sources available to marketers today there really is no reason for these two issues to inhibit marketers. Data is very much an enabler!"

Enjoyed this? View our infographic showing how consumers curate their inboxes, and how to reach them effectively.
Hear more from the DMA