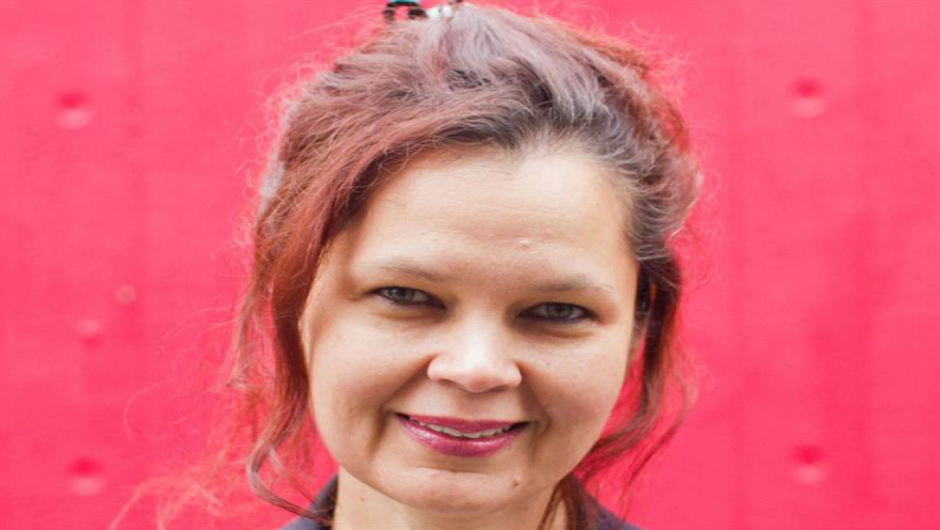 Debi Bester has spent her whole career in the world of creative.
She cut her teeth in journalism at the height of Apartheid South Africa, boasts a mantelpiece bending under the weight of decades' worth of international awards for advertising and has a reputation for a fierce commitment to innovation in branding, product design and culture.
In the last couple of years, as the DMA's writer-in-residence, Debi has been at the beating heart of our Campaign for great British copywriting and nurtures the next generation of copywriters as the lead tutor on our Future Writers' Labs.
Today, she speaks to us about the latest development in the campaign, as we evolve into The Campaign for great British creativity.
1. The Great British Creativity Campaign. Tell us more. Why this campaign? Why now?
Leaders in business, government and public services need creativity now more than ever. And yet it has been commoditised as never before. Time to step up and do something about it. So in 2017, we formed the Creative Committee at the DMA, where data-driven creativity is top of the agenda as an agent for change.
The Committee's objectives are: to reset the value of creativity within the customer-focused DMA community; to promote creativity as an essential driver of decision-making among leaders and their teams; and to deliver measurable value to UK business by using creativity to solve some of today's burning briefs. Much to do. If anyone has a view, case study or challenge to share, we'd love them to be our guest at one of our next Committee meetings.
2. Who will the Campaign appeal to?
Those who are creative thinkers, doers and makers – and those who buy, champion and/or value creativity, whether in agencies, businesses or public sector organisations.
3. Tell us more about the Creative Committee
In deciding on appointments to the Creative Committee, we've departed from the usual convention of approaching just the big names with 'creative' in their title or the department they sit in.
Instead, we've looked for (and are still looking for) creative thinkers. They are leaders, not because they've been in the business longer than others but because others look to them for vision, direction and inspiration. They believe in the power of possibility, but also in the beauty of constraints as well as the importance, above all else, of irresistible utility and indispensable value to both the business and the customers it serves.
4. Where do you think British creativity stands today in comparison to years gone by?
Lord Puttnam, one-time Chair of the DMA Awards, wrote, 'Look into the toolbox – creativity is the only tool we have left'.
Ten years on, nothing's changed.
Only, we're just realising that creativity is about more than words and pictures, but also numbers, codes and formulas too.
5. What does British creativity mean to you and what role do you think it plays in breaking down prejudices and stereotypes in the world today?
Creativity in this country is inimitably British: self-deprecating, understated, interrogative, myth-busting, irreverent, masterly crafted and change-driving.
British creativity has begun to expose prejudices and stereotypes. But it's important that we do that with purpose, awareness and sensitivity. It's also critical that we go beyond raising awareness and create deep and lasting change. It's all very well to create campaigns, promote slogans and laud role models, but they only share 'what' we should change and 'why'.
While it's all very moving and anthemic, we know it already and most of us are easy converts. The bigger and more complex question is 'how' can we live with that change and make it work. Resolving that takes community, collaboration, failure, openness and longer term resources, planning and commitment.
We need, as agencies and clients, to think less of 'communication campaigns' and more of 'programmes of experiences'. And we need to share the costs of change – and the profits from it – among a wider number of stakeholders who, together, can make it scalable and sustainable.
6. What do you think are the biggest challenges for Creatives in the industry in the current climate?
The pendulum swing among clients away from valuing creativity to a dependence on science, and the raising up of the gods of technology, data and behavioural science.
Furthermore, the cacophony of voices, media and messages which drowns out the new, fresh and different.
Moreover, the urge of creatives to protect long-held but limiting beliefs about what creativity is, who can be creative, the role of a creative, the status of the creative function and what kind of client problems can be solved through creativity.
7. How important is diversity across creative industries? Do you think a broader representation offers new and necessary perspectives?
Diversity is critical in creative industries.
As a gay woman from Africa, I have always given heartfelt thanks for the 'home' Britain has given me. But I also know the difficulties from first-hand experience. I welcome the changes afoot. But two things. One, I also caution that when we say 'inclusive', we don't mean to exclude those who perhaps we've felt excluded us, whether they knew they were or not. No good can come of that. And two, we can't stop at 'representing' diversity, which would be resonant of our image-obsessed tradition. We have an amazing opportunity right now, born of awareness.
8. Which British campaigns or movements from the previous year have stood out for you from a creative perspective?
The Bodyform #bloodnormal campaign, by AMV BBDO, for normalising periods by showing menstrual blood realistically for the first time. The Nike 'Nothing beats a Londoner' TV ad, by W&K London, for heroing 258 real, young Londoners on the streets of the city (although I didn't need the stars they featured with them for insurance!). And the Heineken 'Worlds apart' video for a social experiment that challenged all of us.
All taboo smashers, relationship builders, brand famemakers and business value creators. Indeed, Heineken's beer volume sales in the first half of 2017 increased 3.9%, driven by the US and Europe where the ad was mainly seen. After all, purpose and people equals profit.
9. The industry is changing fast with more brands opting to take their creative services in-house. How do you think this is shaping the creative careers of the future?
It's happened before. This pendulum swings back and forth. This time there are some ingenious business models emerging to facilitate and monetise it differently.
The move of creativity – and strategy – in-house is testimony to client companies doing a couple of things better than agencies for the past few years. They've invested more in technology, training and talent. They've acquired new, different and unexpected services and skillsets. They've had an open mind and seen innovation in not just the creative work, but in everything from the HR policy to the environmental design to the commercial model. And they've looked to themselves for capability – and to those agencies who are confident enough to partner them in building it.
But there are risks, perils and conflict ahead and the only way to avoid the same mistakes that have been made in the same shift in the past is for us to see the creativity as an ecosystem. There's a role, function and value for different models and we all thrive for nurturing the diversity and complexity of our creative culture, structures, partnerships and models. There is no one right answer. The day there is, is the day that creativity dies.