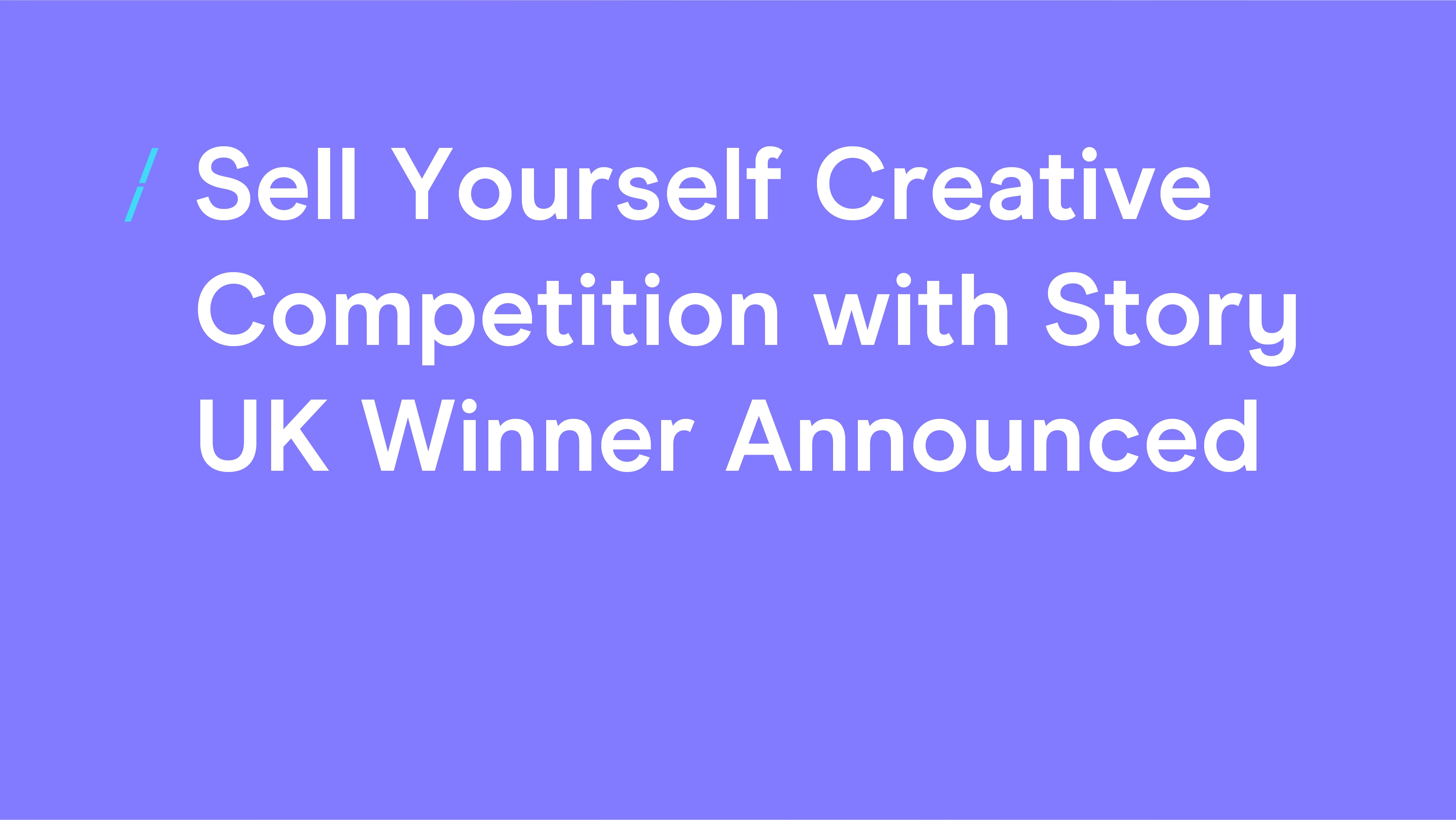 DMA Scotland and Edinburgh based creative agency Story UK had a mutual goal; to help emerging talent break into the creative industry, get that first placement or even job.
High volume of applications to scarce entry-level positions is the norm, portfolios can feel 'samey' to a Creative Director, who hasn't got time to through the hundreds of applications to find a junior with 'that' spark.
We created a competition to help students do the vital and often really hard bit; to sell themselves to get that first interview or even first job.
The Sell Yourself brief was launched in spring 2020. The brief would create a new and different creative piece of creative in student/young creatives portfolios from the briefs they responded to in class, which would help them stand out when opportunities arose.
The competition and work became more timeous as students across the country had their physical degree shows taken from them in the wake of the coronavirus crisis. The competition then served an even bigger purpose to get onto the ladder as opportunities reduced in the creative industry.
The Sell Yourself brief was to create a self-promotional piece for the students to sell themselves to advertising agencies.

"YOU are the client. Your objective is to find a job in the advertising industry. To help you get there, we're challenging you to create a piece of self-promotional advertising to sell yourself to advertising agencies".
And this week the WINNER of the Sell Yourself Award 2020 was announced. Massive Congratulations Anh! Your entry was a beautiful, shameless act of self-promotion and made us all smile - a lot. Check out his winning entry.
Anh Pham studied MSc Creative Advertising at Edinburgh's Napier University and won a two-week placement and mentor from Story UK, access to DMA events and an IDM Award qualification of his choice.