When & Where?
Wednesday, 9th June 2021
-
Online
Ticket Information
DMA Member
Free
IDM Member
Free
Student Member
Free
Non Member
£25 (+VAT)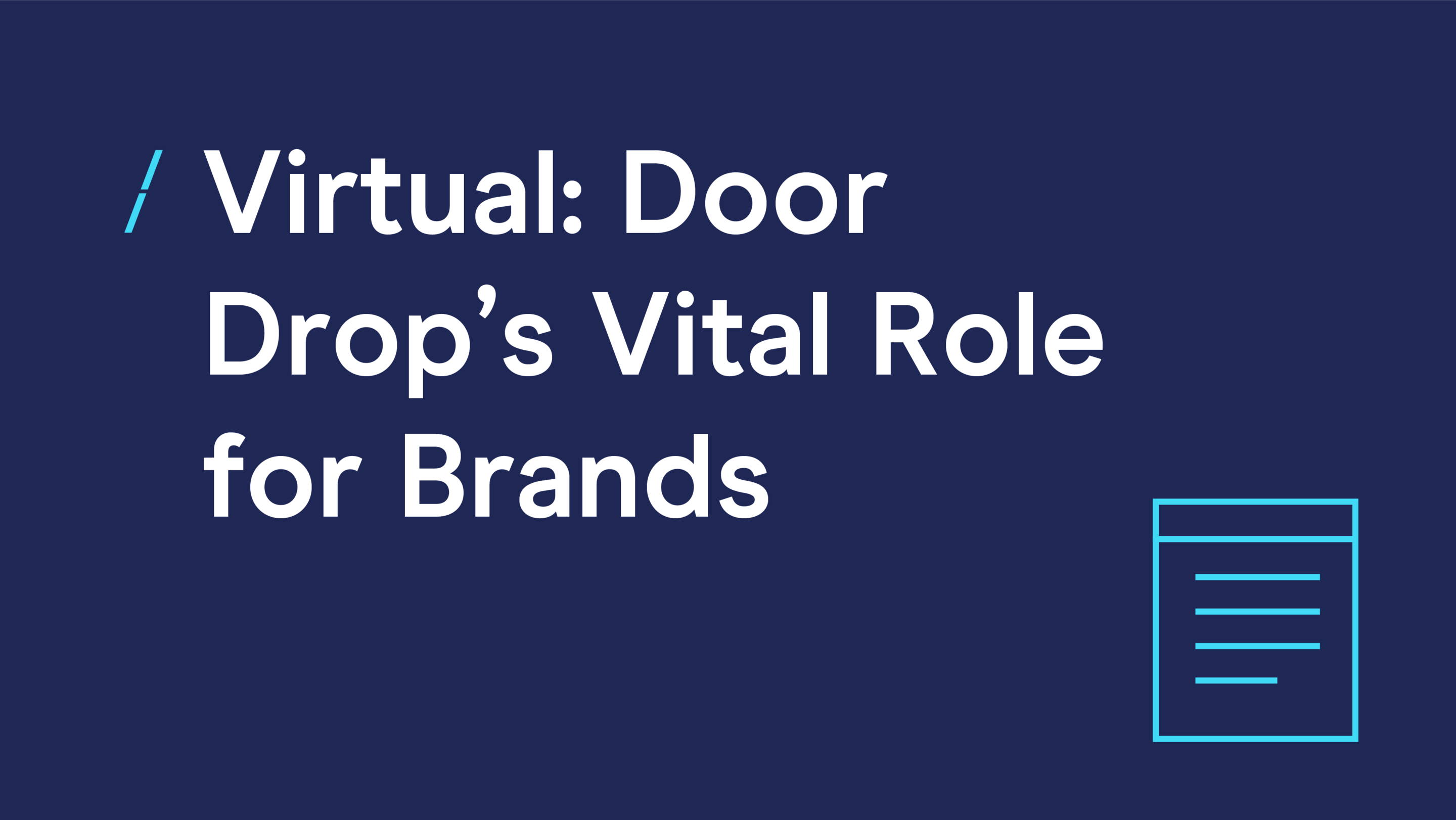 Join The Letterbox Consultancy, Newsquest, RSPCA, Edit, Cook Foods and On Agency on Wednesday 9 June to explore how door drops played a key role for businesses during the pandemic and how they will continue to help them thrive in the future.
Through a year that presented some unique and difficult challenges join the DMA alongside a panel of experts as we demonstrate the adaptability and relevance of door drops.
We'll showcase some of the great examples of how door drops have been used effectively and successfully to drive great results.
Chaired by Neal Dodd, Director, The Letterbox Consultancy, you'll also hear from:
Nick Brown, Sales Director, Newsquest who will be reviewing the key elements of creating a lucrative door drop campaign
Karen Pierre, Marketing Manager - Donor Recruitment, RSPCA and Sarah Burns, Head of Media Solutions, Edit, who will be giving insights on why the RSPCA revisited letterbox mail for the first time since 2018
Jen Anderson, Head of New Customer Acquisition, Cook Foods, on how door drops played a key role in helping Cook grow their business at a time when customers needed to shop differently
Andrew Derlien, Copywriter, On Agency, who will be sharing advice for creating effective door drop campaigns, including outstanding examples from one of their charity partners
Sign up today and get yourself in gear for all-things door drops.
See you online.
#dmaevents
---
Book Now
Contact
For all enquiries regarding this event, including sponsorship opportunities, please contact Sian Pudney.