When & Where?
Thursday, 20th February 2020
-
Zone Digital
The Brew House
Tower Hill
Bristol
BS2 0EQ
United Kingdom
Ticket Information
Tickets are free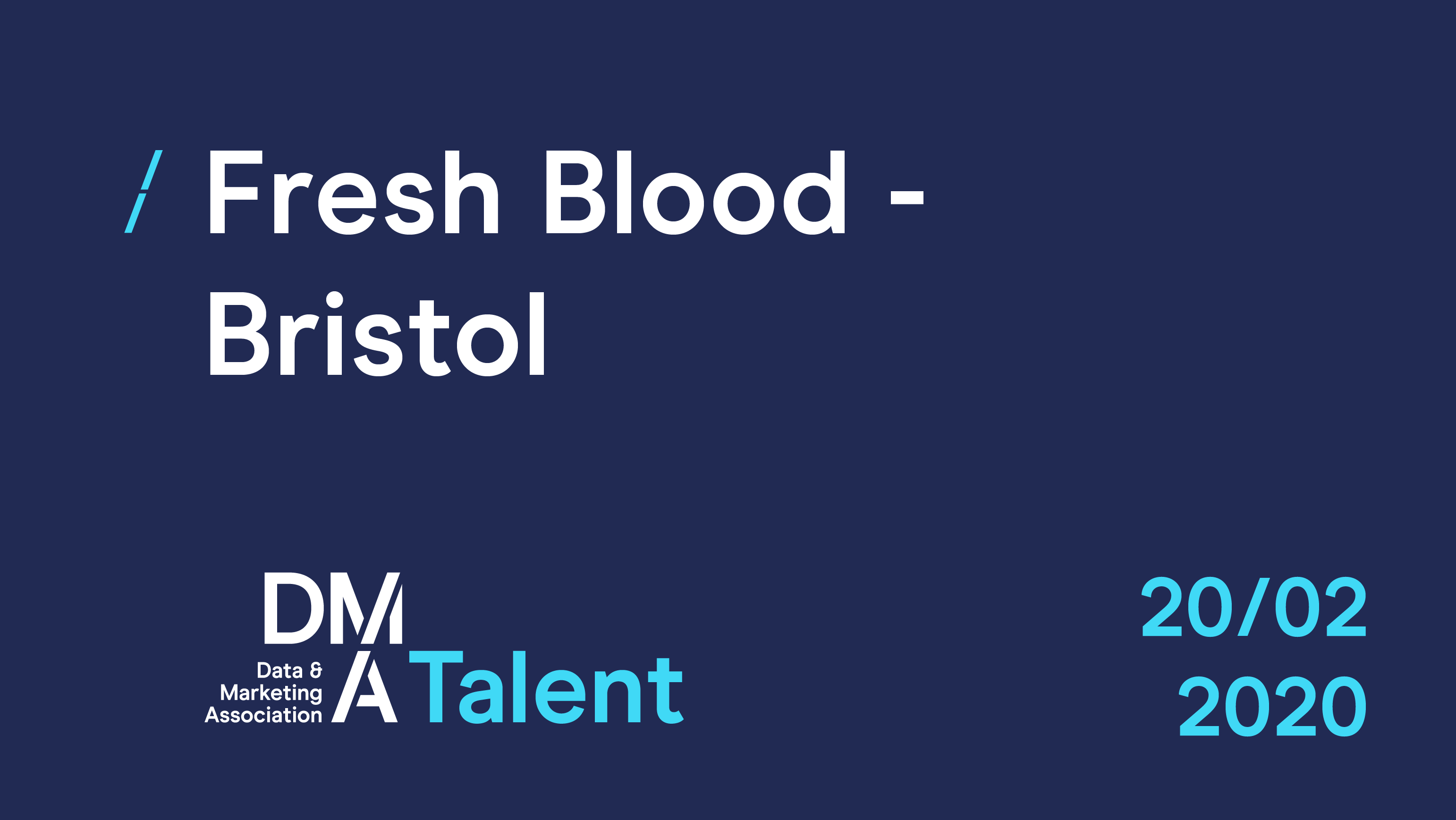 If you're interested in a career in marketing, Fresh Blood is the event for you!
This collaborative and interactive workshop will get you brainstorming ideas alongside your peers to tackle a marketing brief all about promoting how switching to a plant-based diet can help fight climate change.
The evening will be kicked off by our guest speaker, Earthling Ed, a vegan educator and public speaker, who'll talk about the impact meat consumption is having on the environment and how eating less will help reduce carbon emissions.
We'll be joined by Paul Handley, CEO and Strategy Partner at Cheltenham-based agency Campfire Marketing, who will brief you on the marketing challenge and what you should consider when planning a data-driven campaign.
You'll work together in small teams to come up with a response to the brief, and industry experts from local businesses will be on hand to offer advice and guidance, as well as feedback on your ideas.
Who you'll meet on the ngiht:
Julie Atherton, Founder & Managing Director, Small Wonder Nick Holmes, Creative Director, Different Kettle
Rajnish Razdan, Owner & Creative Director, Riggs & Razdan
Tara Adana Peters, Marketing Manager, Paperclip
Kevin Mason, Strategy + Planning Director, Proctor + Stevenson
Tara Adana Peters, Marketing Manager, Paperclip Elle Reynolds, Client Services, Campfire Alice Jones, Planner, Campfire
Helen Fleming, Account Director, Campfire
Tara Adana Peters secured her job as Marketing Manager at Paperclip as a direct result of attending Fresh Blood a couple of years ago - she'll share her career journey and how Fresh Blood helped her kick it off.
The evening will come to a close with an informal networking session, providing you with the perfect opportunity to build those all-important connections and ask any questions you might have.
Click the blue button bellow to get your free ticket now!
---
Book Now
Contact
For all enquiries regarding this event, including sponsorship opportunities, please contact James Dredge.