When & Where?
Monday, 15th June 2020

to
Wednesday, 17th June 2020

Inspace
University of Edinburgh
1 Crichton Street
Edinburgh
EH8 9AB
United Kingdom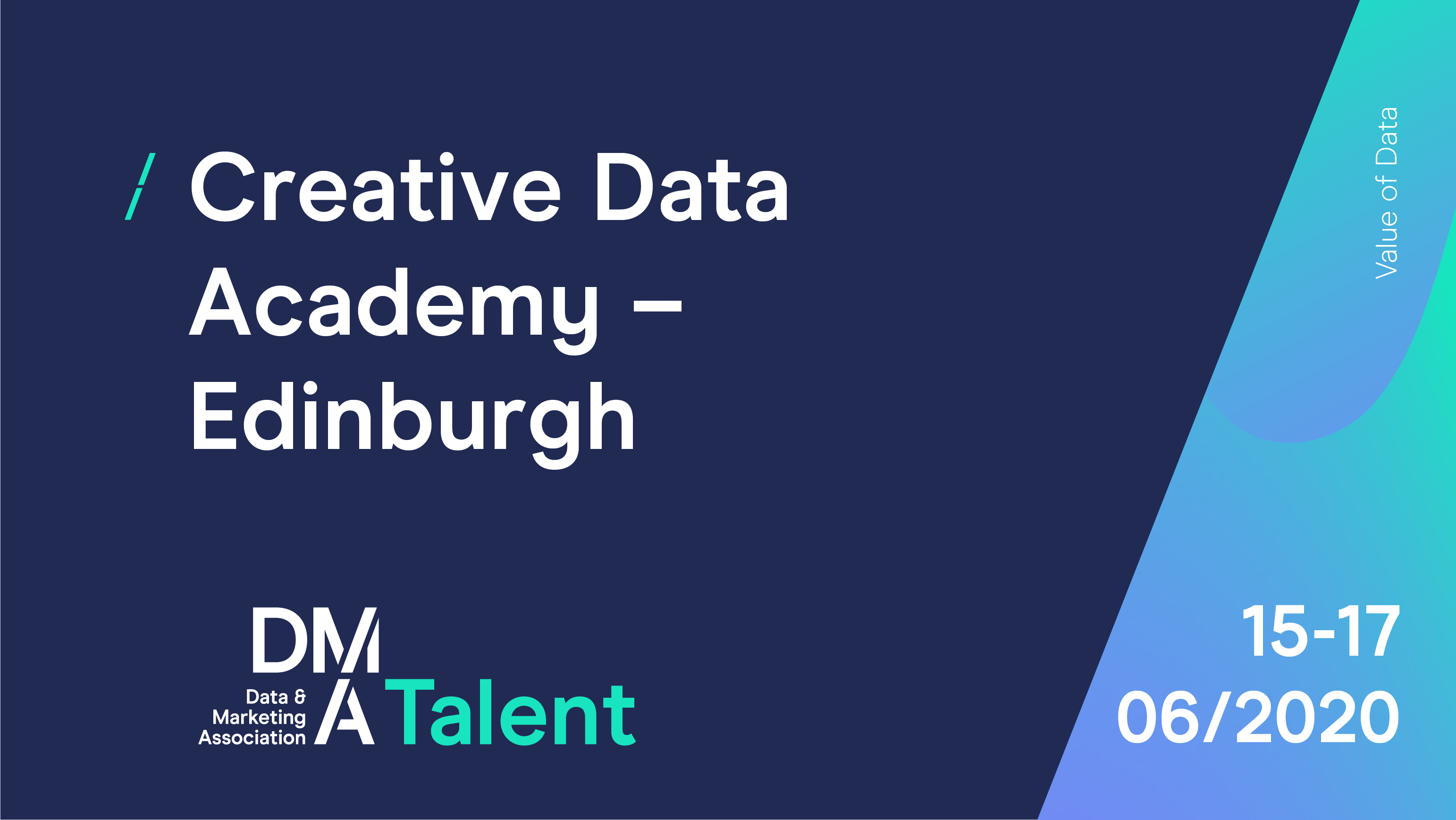 DMA Talent's 3 day Creative Data Academy is coming back to Edinburgh, introducing aspiring marketers to the data and marketing industry.
The Creative Data Academy will show you how data, insight and information are harnessed by people in the creative industries to craft beautiful, memorable experiences.
The three-day programme is built for aspiring marketers with interests in data and insight.
Anyone can attend, we just ask that you have a real interest in data and are 18 or over by the first day of your selected academy. It doesn't matter what you're studying or what year you're in. Past academy delegates have studied a wide range of subjects from Marketing and Business to English, Psychology, Physics, Maths, Computer Science and Biochemistry.
.
At the Academy you will:
Work on a marketing brief for a famous brand using data and analytics – and pitch your response to the client on the last day.
Get inside the real-world of creative data with talks and Q&As with established industry data and creative thinking practitioners.
Visit a marketing agency to explore how brands use data to develop their business strategies - and discover what agency life is like.
Head to a meet and mingle session and make friends and contacts to help you grow your connections.
The academy is free to attend, and lunch is provided.
Applications close 31 January 2020.
If you have any questions, email the DMA Talent Team by clicking here.
---
Book Now
Contact
For all enquiries regarding this event, including sponsorship opportunities, please contact James Dredge.