DMA Talent's Virtual Big Book Crit Spring 2020 Sign-Up Form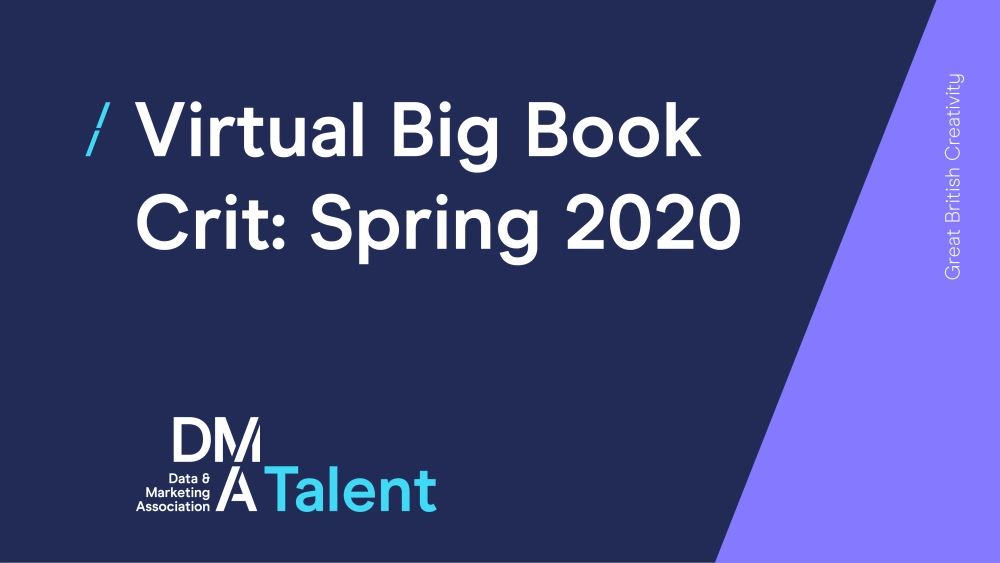 This Spring we are taking our Big Book Crit online to help you as you continue to study at home. We have enlisted over 60 professional creatives in the advertising and marketing industry who are ready to critique your work, whether it's copywriting, design, illustration or anything creative related to our industry.
Virtual crits will take place throughout May 2020 and you can sign up for one by completing the below form. There is no cost to take part.
But, before you do, it's really important that you read our guidelines, which explain how the crits work and also give some essential tips to help you get the most out of this process. You can read the guidelines by clicking here..
Once we've received your form, we'll aim to get back to you as soon as you can, but please bear with us while we work to match you with a professional creative.
​If you have any questions, please contact us on dmatalent@dma.org.uk
Hear more from the DMA