DMA Talent: Creative Data Academy 2020 Application Form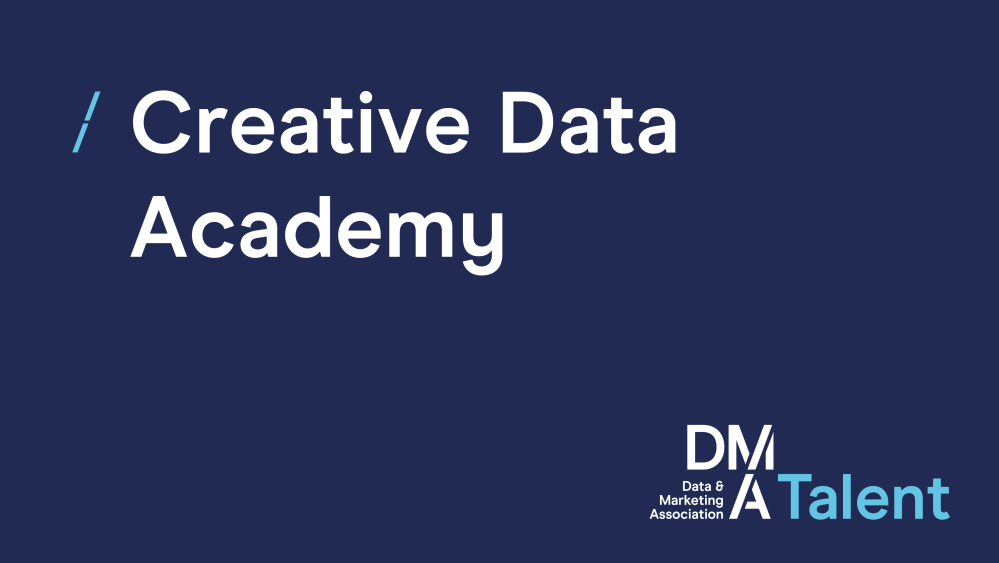 Rethink what you thought you knew about data by exploring how it's used in marketing – apply now for your opportunity to attend one of 2020's Creative Data Academies.
Across the 3 days you'll work on a marketing campaign for a brand using data and analytics, gain industry insights by attending talks from senior data experts, visit a global marketing agency to explore how brands use data to develop their business strategies and mingle with industry professionals looking to recruit at our networking event.
The academy is free to attend, and lunch is proided.
Applications close 31 January 2020.
Hear more from the DMA