2021 Gold Best Use of Mail
08 Dec 2021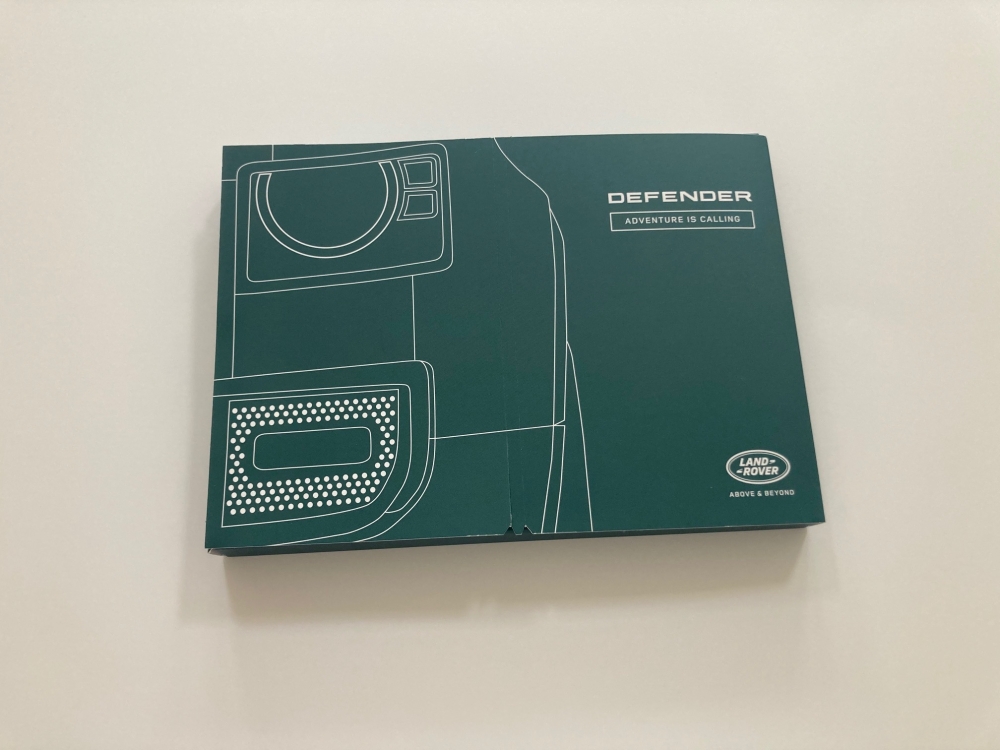 Agency: Edit and Spark44
Client: Jaguar Land Rover
Campaign Name: Land Rover Defender - 'Build Your Own Adventure'
Campaign Overview
With two body designs, six trim levels, seven exterior colours and 119 individual accessories, New Defender was the most customisable Land Rover ever.
The challenge was to cut complexity and help customers understand how to tailor the car to their lifestyle.
Strategy
New Defender could be customised to meet any need. But the pandemic caused huge disruption to prospects' lives, driving them constantly online and making them unable or unwilling to visit retailers. How could they easily explore their perfect vehicle?
The answer was a direct mail 'offline configurator', to stimulate interest, educate people about the different models and options available, and help them overcome choice paralysis when they came to configure their car. Building their own New Defender would also leverage the 'IKEA effect', making them more invested in the purchasing process.
The tangibility of direct mail helped the car manufacturer stand out from the many digital communications customers were receiving during lockdown. Appealing to families would also give the communication more interest and longevity, with direct mail typically being consumed by 1.2 people in each household.
Creativity
The chosen format resonated with a mainly Gen X male audience who were active and adventurous: the Panini album they'd bought as children to collect football stickers.
Building a sense of nostalgia and security, which many longed for during the pandemic, this became the offline configurator.
The stickers helped prospects to customise their perfect New Defender in a way that reflected its empowering and fun personality, giving them the knowledge to order online or to start a conversation with a retailer.
Stickers featured beautiful, rugged backdrops such as deserts, mountains and forests, to highlight the practicality, capability and durability of the car. Using the stickers to fill in the blanks on the pages, customers could explore the full range of models, specifications, styling and accessories.
Fold-out landscape pages were included for prospects to put their New Defender and its adventure-enabling accessories into their selected outdoor environment.
With additional quirky stickers such as bears and campfires, the pages particularly appealed to parents and kids, giving them a fun activity during lockdown. For easy response, a QR code linked customers to an online configurator.
Results
This absorbing direct mail pack generated significant renewed interest and led to 2,455 New Defender prospect enquiries - a response rate of around 25%.
In total, 431 sales were prompted, generating an ROI of 514:1.
The pack also generated social buzz with customers hugely enjoying its interactivity, and some customers requesting additional packs.
The Team
Spark44 - Matt Statham, Creative Director - Chris McDonald, Creative Director - Carolyn Duckworth, Senior CRM Strategist - Andrew Edelston, Copywriter - Pippa Smith, Art Director - Greg Berry, Designer - Tom Baker, Project Manager - Paul Owen, Project Manager - Toby Stoate, Print Production Manager - Simon Hodges, Studio Manager - George Stoner, Artworker - Mike Gorden, Artworker - Chris Newby, Head of UK Accounts - Sheena Vagad, Account Director - Selena La Fleur, Senior Account Manager - Kathryn Maltz, Account Manager
Edit - Rebecca Boyt, Senior Campaign Manager - Adam Dark, Campaign Manager - Kulwarn Gil, Senior Campaign Manager - Jeff Waterman, Campaign Manager - Kate Waterhouse, Delivery Manager - Annabelle Heap, Senior Account Manager - Emma Watson, Business Director - Thomas Ross, Account Director
Jaguar Land Rover - Phil Haines, CRM & Digital Senior Manager - Nick Edmonds, CRM Executive - Ben Cheadle, Commercial & Customer Analytics Senior Manager
Mindtree - Lenos Apostolou, Customer Analytics Senior Analyst