2018 Silver Best GDPR communication
12 Dec 2018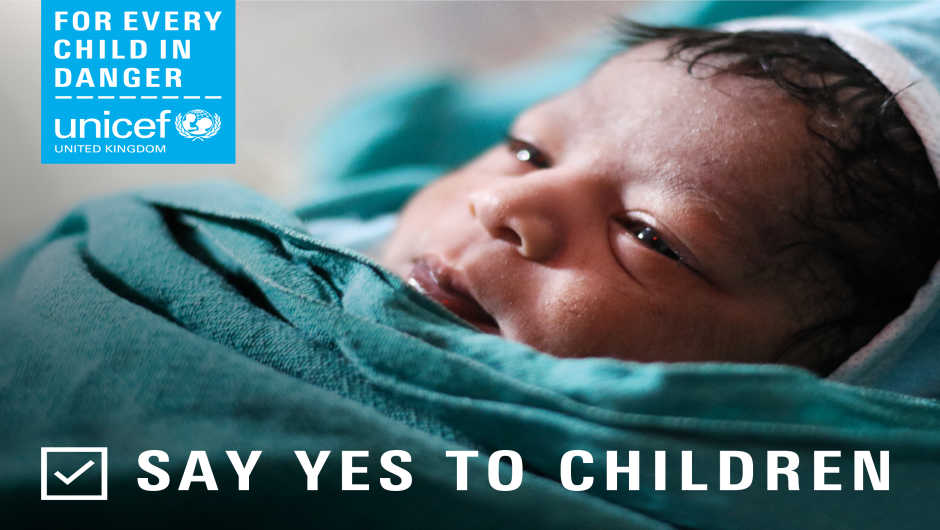 Agency: Open Creates and 2CV
Client: Unicef UK
Campaign name: Say Yes for Children: Unicef's marketing permissions campaign
Campaign overview
Seeking permission to help children in danger
The brief
Knowing stronger permissions would be needed post-GDPR, a new data model and engaging creative was required, reflecting a deep understanding of Unicef supporters.
Strategy
A powerful combination of qualitative and quantitative supporter research was conducted, with the resulting data analysed to understand which people to target with new, donor-centric
campaigns.
Creative was rigorously tested to build a marketing plan for the entire organisation – the charity's first adoption of an integrated strategy. It was used to test small volumes of communications via mail, email and SMS to begin with, then larger batches across channels once testing had validated the approach.
Additionally, the data-driven strategy identified a potential annual shortfall of £2.9m in fundraising due to lost permissions.
A clearly targeted strategy was needed to provoke opt-in for future contact from the most valuable supporters. For example, research investigated donor attitudes towards the use of mail for legitimate interests.
Creativity
It was essential to inspire existing supporters to re-permission and confirm their contact preferences.
New propositions were developed, tested and amended using research, resulting in the most popular message being rolled out: "Please say 'yes' to staying in touch with Unicef, so we can continue to be there for every child in danger."
The statement was based on existing insight that showed supporters respond well to positive, engaging yet simple creative – particularly when delivering complex GDPR messages.
It was an easy-to-understand yet striking strapline that would cut through as consumers were bombarded with repermissioning comms in the run-up to the May 2018 compliance deadline.
Results
The test-and-learn approach to campaign creative delivered response rates that exceeded expectations across channels.
Unicef retained the ability to contact 79% of its active supporters, including as many
as 88% who preferred mail and 60% choosing email.
Team
Open Creates - Louise Lai, Client Services Director - Natasha Rosenthall, Account Director - Fiona Pattison, Planner - Alex Bailey, Data Analyst/Planner - Isobel Boyce, Creative Lead/ Senior Copy Writer - Lydia Skinner, Senior Designer
2CV - Rob Hartley, Research Director - Sammy Saint-Warrens, Research Manager - Hannah Davies, Associate Director
Unicef UK - Gilly Pinkham, Marketing Permissions Project Lead - Katie Stone, Fundraising Quality and Compliance Specialist - Ben Eden-Davies, Marketing Officer - Kevin Ly, Marketing Selections Officer - Stuart Coggins, Senior Data Analyst
Hear more from the DMA