2018 Gold Best loyalty or CRM programme
12 Dec 2018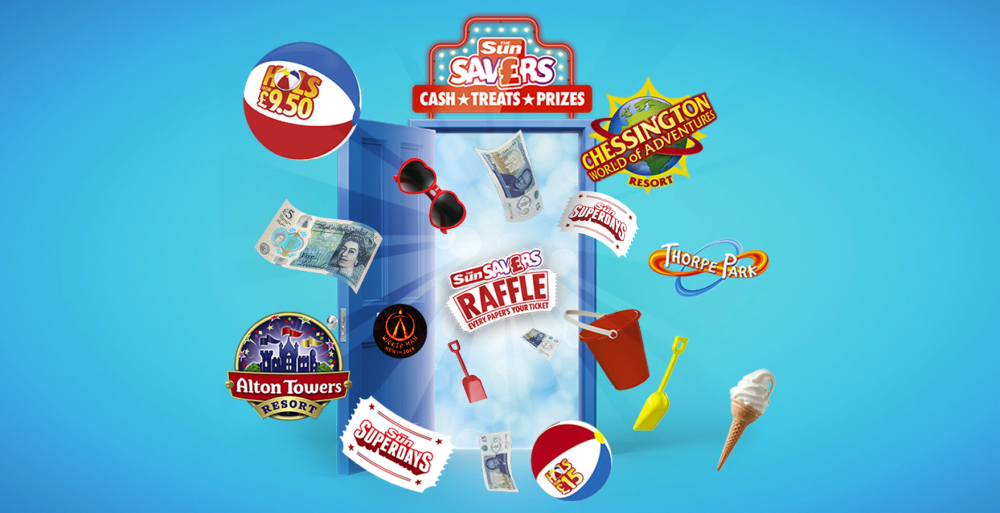 Client: The Sun
Campaign name: Sun Savers
Campaign overview
Putting the "loyal" back into "loyalty"
The brief
As print circulations declined, The Sun needed to protect sales.
At the same time they needed to build a base of customers on whose data they could build
future business.
Strategy
The campaign sought to create a digital loyalty scheme to incentivise existing print readers to maintain their buying habit.
But beyond rewarding readership, it sought to help The Sun to get to know previously anonymous casual readers.
This would enable registration and engagement in dialogue around new content, products, services and opportunities to monetise: retention meets data play.
To overcome consumers' loyalty scheme fatigue there was a need to create something special, and special meant simple and rewarding, like a free fiver for every 28 papers purchased, rewarding readers for what they're already doing with zero catches.
The campaign created a mobile-first website and app, and a calendar to motivate participation.
Sun Savers won even more rewards with priority access to promotions and raffles, creating an always-on benefit rewarding members for higher levels of participation.
Creativity
The core Sun Savers demographic isn't particularly well off. The weekly budget is tight with every penny assigned to rent, food, bills etc.
This meant the audience warmly received Savers because it provides some extra money for treating themselves.
This insight informed the core creative idea: "putting the good stuff in reach".
The creative idea informed a consistent look and feel and tone of voice that fed every consumer touchpoint.
These included the creation of Sun Savers editorial and social focused on heroing members and building a community of like-minded individuals with an interest in finding deals, sharing tips and getting the best value for their money.
The campaign incorporated advertising and eCRM, and the work was simple yet bold, and with plenty of The Sun's wit and personality.
Results
The Sun Savers campaign is the most successful loyalty programme in the newsprint industry – and the richest loyalty programme in the UK.
Digital content achieved 10 million views, supported by a 40% open rate and 6% click-through-rate for email newsletters.
The Sun Savers Facebook community numbers some 66,000 members with a further 100,000 members in selfmoderated communities.
The programme is supported by a large engaged base (750,000 members), handing £7 million to those members, 70% of which they have saved in their wallets and £270,000 of which they have spent within The Sun ecosystem.
They've even donated £30,000 to charity.
Campaign video
Team
The Sun - Justine Salter, Head of Loyalty
Hear more from the DMA