Shape the UK's Strategy on Data in International Trade
26 Jan 2021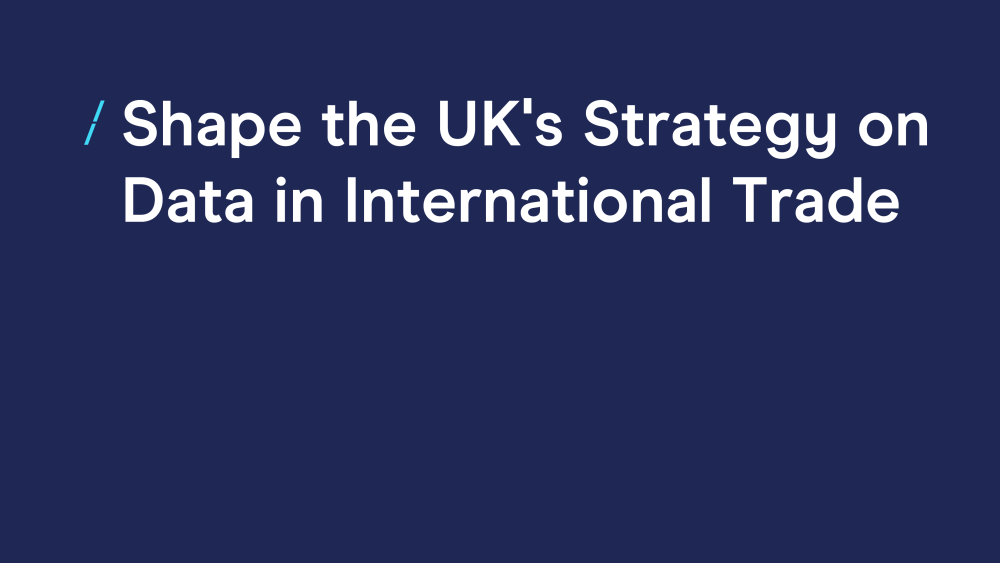 Do you exchange data with the EU and nations worldwide? Feed into the DMA's response to the UK Parliament's inquiry on how data plays a role in global trade.
The Select Committee for International Trade has launched an inquiry into global trade and data. This will be key in shaping the UK Parliament's recommendations for how the UK Government should approach its post-Brexit strategy in the world.
Much has been said about the opportunities of the UK Government's 'Global Britain' strategy, as it opens the door to re-shape standards and approaches to bilateral and multilateral trade.
For the data and marketing industry, the DMA is committed to pushing high standards to which all DMA members conform and from which they benefit. Consumer trust is crucial for commercial success and ethical business practices, and only a strategy of consistent high standards will guarantee this.
This is why the DMA continues to push for data adequacy with the EU and will highlight the critical importance of this to the industry and wider economy. UK Government estimates suggest up to £85bn of exports are at risk from failing to reach an adequacy deal.
Nonetheless, following Brexit, access and trade with other markets across the globe take on new importance. The DMA has strong global links, working with the Federation of European Data & Marketing Associations (FEDMA); and the Global Data & Marketing Alliance (GDMA), collectively representing trade bodies from 30 countries and over 15,500 business organisations worldwide, all of whom operate in the data, digital and marketing sphere.
Through these organisations, we have the unique opportunity to push for regional and global standards for our industry.
This is where we need your input. If you exchange data with jurisdictions across the globe, feeding in your experiences can help us make recommendations on behalf of our members. The committee is interested in feedback for any or all of the following questions:
What are the main barriers faced by UK businesses engaging in digital trade?
What opportunities does digital trade present for UK businesses?
How does the regulation of digital trade impact consumers?
What approach(es) should the UK take to negotiating digital and data provisions – including those concerning the free flow of data, protection for personal data, net neutrality, data localisation, and intellectual property– in its future trade agreements?
What does the UK-Japan Agreement indicate about the UK's approach to digital trade and data provisions in future trade negotiations?
What approach should the UK take towards renewing the WTO's moratorium on customs duties on electronic transmissions?
What objectives should the UK have when negotiating digital and data provisions during its accession to the Comprehensive and Progressive Agreement for Trans-Pacific Partnership (CPTPP)?
Will the global increase in digital trade affect the environment in a positive or negative way?
What steps can be taken to mitigate any negative environmental impacts of increased digital trade?
What domestic and international law is relevant to the Government's approach to digital trade?
Please give any feedback to Head of Public Affairs Michael Sturrock by COP Friday 5 February 2020.
Hear more from the DMA