Personal Data: Control, Trust, and Value
07 Oct 2019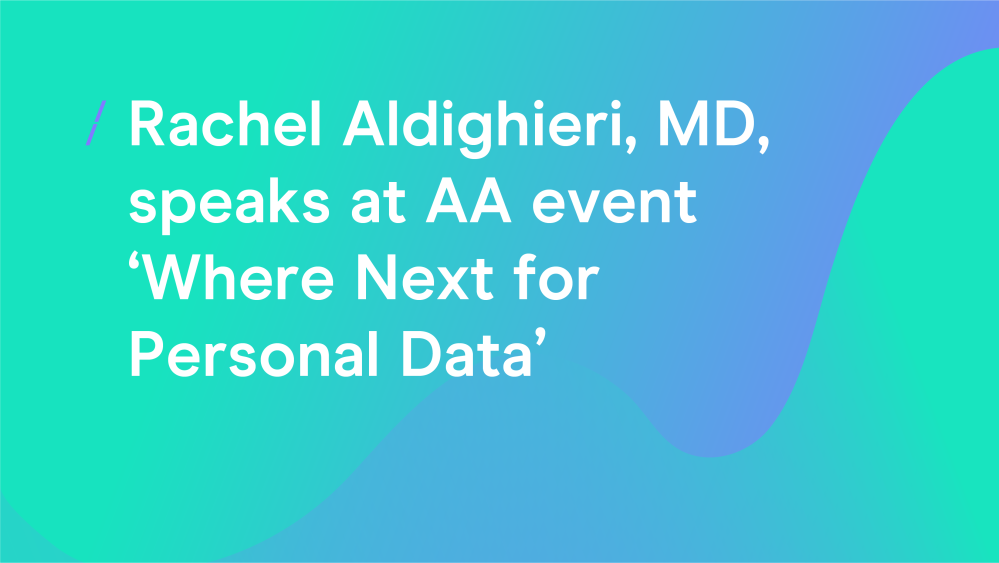 The Advertising Association's fringe event 'Where Next for Personal Data' at the Labour Party Conference in Brighton on 24 September brought experts from the entire industry together in one room to discuss the collection and use of data in creating value for all stakeholders involved.
Our MD, Rachel Aldighieri, was part of the panel discussion on how the government can use data to deliver effective public services and learn about data handling from the private sector, exploring the nature of data and how the future is looking for the protection and use of personal data.
She addressed three key points in detail: the importance of control, trust, and value.
Customers Demand Control
DMA research shows that the majority of UK consumers think that sharing data is part of modern society and close to two-thirds of people are happy with the amount of data they share - which despite some of the high-profile breaches and misuse of data - has stayed steady over the past six years.
Consumers still want more control over their data, despite the positive benefits and thoughts surrounding GDPR.
Trust and the Data-Driven Economy
A data economy can't exist without trust, and it is the main reason that customers are willing to hand their data over to brands. Of course, it's a value exchange, but without that trust and assurance, most would shy away from sharing their data.
Building trust is far more complex than just ticking compliance boxes.
It's built through clear, compelling, and easy to understand communications.
And yet, worryingly, research from Credos shows that public trust in advertising more broadly continues to be in decline.
It All Comes Down to Value
Valuing data isn't without its complexities. For example, who is creating value in a data-driven economy - is it the brand, the customer, or both?
We ideally want to prove the value of values, that doing the right thing with data builds better and stronger businesses, we want to show that there's a clear role for ethical frameworks and to showcase data as a true force for good.
Businesses are still regarded as benefitting disproportionately - and it's that perceived - or in some cases, real - imbalance in value that is creating this distrust.
All in all, the new five-point action plan from the AA and its Trust Working Group will help rebuild trust in the industry and strengthen the relationship between the customer and organisation.
It was a positive event surrounding the responsible use of data, the changing value of data, new challenges, and more opportunities - the future is looking bright for personal data.
---
If you'd like to learn more about the Value of Data Campaign, please click here.
Hear more from the DMA