Partnerships, People & Proprietary Technology: The 3Ps of the Future Brand Building Value Chain
17 Mar 2016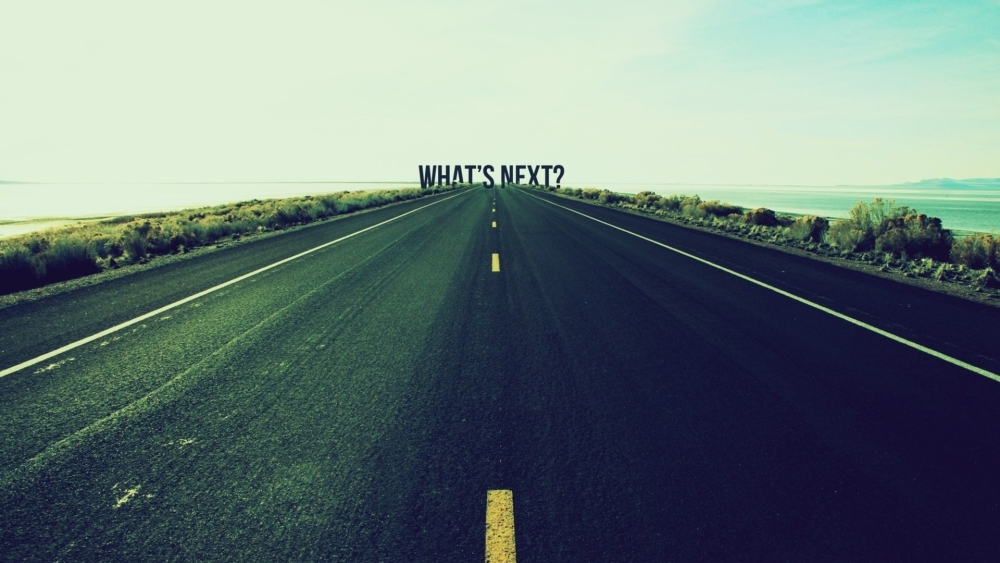 WHAT'S NEXT FOR AGENCIES?
With the demise of traditional marketing we've seen new, data and technology driven approaches like content marketing, real-time marketing and inbound marketing rise in popularity with CMOs.
The need to be agile and the shift from campaigns to conversations is driving brands, and their agencies, to look for new operational models – disrupting the traditional brand building value chain.
Faced with clients moving key services in-house, or working directly with media and marketing technology platforms, what can agencies do to remain relevant and deliver value?
To answer this question, we need to look at some of the key trends driving this shift, how brands and agencies are responding, and what the future brand building value chain might look like.
THE RULES OF THE GAME HAVE CHANGED
The rapid evolution of technology has changed people's behaviour and empowered customers. It's a paradigm shift rather than a trend. Peter Hinssen of Nexxworks puts it succintly: "Digital has transformed our environment into a network. And networks follow very different rules than traditional markets: they are faster, less predictable and much more ruthless."
The upshot is that old marketing models many brand and agency relationships have been built on (i.e. create product, create campaign, target customers) needs to be redesigned.
Another significant shift is our insatiable need for content. The CMO role has never been tougher, as they get to grips with today's always-on, omni-channel world. Amidst this complexity, quite simply they need more content to connect with their audiences. This puts pressure on marketing budgets and forces brands to look beyond their existing agency relationships to find others who can help them navigate new ways of creating and distributing brand content.
BRAND CONTENT IS CHANGING TOO
Content has been hailed king for a few years now. A whole industry has sprung up around "content marketing" and new formats emerge frequently. Many advances in content creation and distribution are impacting brand-agency relationships. Twitter's Stacy Minero provides a great overview in "Trends Shaping the Future of Branded Content" - summarised here:
But while agency networks are busy buying new shops and extending their capabilities even further – brands are busy taking some capabilities in-house.
BRANDS ARE STRATEGICALLY IN-SOURCING
HBR reported "6 Reasons Marketing is Moving in-House" last year following research by the Society for Digital Agencies that there had been "dramatic spike in the number of companies who no longer work with outside marketing agencies — 27% up from 13% from the previous year". They suggested the following reasons:
It's no wonder eConsultancy & Adobe's "Future of Agencies" report found that 82% agencies agreed their biggest challenge is "proving agency value".
TECHNOLOGY & MEDIA FIRMS CONTINUE TO DISRUPT
As well as moving some services in-house, new technology is allowing brands to bypass agencies and work directly with media platforms. Adweek reports "Tech players are saying do-it-yourself programmatic (advertising) isn't exactly rocket science and holds advantages, like allowing brands to maintain control of their first-party data." A number of brands like The Gap, Netflix and AT&T (and Moneysupermarket in the UK) have taken the bait and bypassing media agencies.
Agencies are also seeing competition from the big media players. "Facebook's Creative Shop, Google's Creative Lab and YouTube Studio allows these players to create content as a way to win more media dollars on their platforms" according to Digiday.
So how are agencies responding?
"AGENCIES ARE COCKROACHES NOT DINOSAURS"
Not my words, but those of Brian Weiser at Pivotal Research quoted in AdAge's "The Uber of Agencies: Why Marketers Want to Ride With a New Kind of Shop". He added "They will evolve with these trends. The question is whether the new business is as lucrative as the old".
The article highlights agencies are already adapting to new ways of working with big brands like Kimberley-Clark, Mondelez, Procter & Gamble and Unilever. Key themes are agency consolidation, rationalisation and a hint towards the re-bundling creative and media.
It's not all doom and gloom though – the shift presents many opportunities for agencies. Many large brands will continue to struggle to transform themselves - their own bureaucracies will slow the evolution.
The marketing landscape will undoubtedly remain sufficiently complex to warrant a significant and strategic role for agencies. If you read all the 'future of agencies' reports out there, you'd conclude there's no shortage of advice on what agencies should do next.
Here's my take on three areas that offer agencies not just a lifeline, but an opportunity to grow their business.
THE 3P'S OF THE FUTURE BRAND BUILDING VALUE CHAIN
Partnerships
Of the three main growth strategies – organic, M&A and strategic alliances – building partnerships is becoming increasingly popular. Partnerships can offer agencies an opportunity to scale, gain access to new markets or audiences, and gain competitive advantage through combining complimentary offerings.
Alliances come in all shapes and sizes – moving beyond the usual technology partnerships into new and unusual content and media joint ventures. Some notable collaborations of last year include:
- Unilever and Vice to create content for its Broadly women's channel
- Pinterest and Vice join forces to create The Business of Life content with Bank of America
- WPP, Daily Mail & Snapchat created Truffle Pig content agency
Partnerships and collaborations like these will keep agencies front and centre of the future brand building value chain – but how do agencies choose the right partners? Getting partnerships right takes a huge about of coordination and effort. As with most things, it's best to start with the end customer in mind – how will the outcome of the partnership benefit the them? It's also worth asking how will the partnership benefit each business - and is it sponsored by the senior team?
People
An agency's staff is its lifeblood. Hiring a cohesive team of people that all dance to the beat of the same drum is no easy task. In fact, its top of the agenda for most agencies right now. According to eConsultancy & Adobe "The Future of Agencies" research, 79% of agencies believe talent shortage is one of their biggest challenges.
As the war on talent wages on, it presents new challenges for agencies trying to stay ahead of the curve. Finding the right creative talent to support new specialisms and evolving client needs is forcing agencies to get creative with their approach to talent management.
Agencies are no longer just competing against themselves for talent – they are up against consultancies, media companies, clients and the shiny allure of the startup world. They must market themselves to potential employees and tell a more meaningful story about their organisation that attracts employees as well as clients. This goes beyond describing services and reinvigorating all the reasons to believe and belong to their tribe (from culture and benefits to opportunities and flexibility).
Another consideration for all employers, not just agencies, is the trend towards a fluid workforce or "the Uber-ification of the economy". Freelancing is the fastest growing sector of the labour market and offers another alternative for agencies' potential talent pool. Agencies already benefit from using freelancers and contractors of course, but typically try to keep their numbers to a minimum to better manage costs. An increasingly fluid workforce will put pressure on existing operational models – agencies need to find ways to embrace freelancers into their community without impacting the bottom line. Embracing new, free services like FreelanceDiary (a startup I'm working with) create a marketplace for employers to easily find available talent without the middleman and associated fees.
Proprietary Technology
The third and final "P" is proprietary technology. I spent the last two years of my time at DigitasLBi building a digital marketing platform to help clients reach their audiences more effectively. It's something more agencies are looking into: "62% of agencies say they are increasing their investment in proprietary tech".
Investing in your own IP can differentiate and provide a clear competitive advantage. It can often be a 'pitch winner'. However, developing technology solutions isn't easy. Here's my advice for avoiding some of the pitfalls.
Think carefully about how you will create your own solution. There are many options: build, buy or partner? If you are going to build then you'll need a dedicated team (and budget) – it's not something you can do (with any great success) with bench time. This means making decisions about funding and capex-ing – which means you also need to have a very clear plan for monetizing your investment.
Selling software as an agency is incredibly challenging. Clients may not want to pay extra for your tools and if they do, then most agency contracts aren't setup to support (MSA's typically hand over IP to the client).
There's no point overcoming either of these issues if you haven't already worked out how your shiny, new toolkit will embed into your agency's core value proposition. This is an absolute must if you want key staff to be able to spot opportunities and talk eloquently about how your IP can give clients the edge.
Agencies that can address these opportunities are well on their way to playing a critical role in the future branding building value chain.
If you've enjoyed reading this post - thank you! If would like a copy of the slides then please drop me a line at pipa@verveiq.com.
Hear more from the DMA