Most Important Christmas Appeal
08 Jun 2020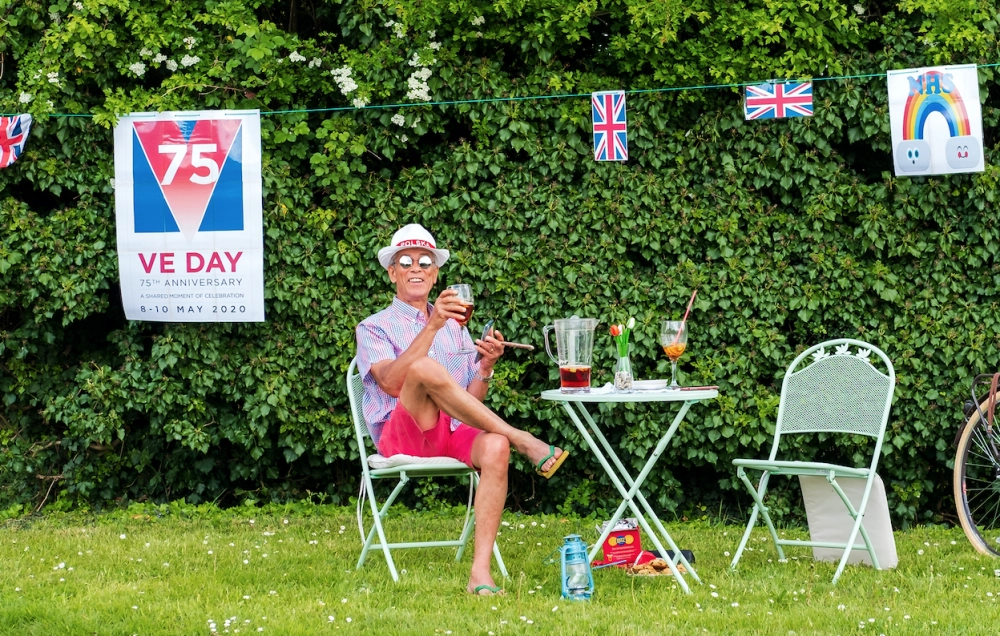 So what have charities learnt this year? Some uncomfortable home truths.
The public don't need a registered charity to give to a good cause. Captain Sir Tom Moore demonstrated how to raise £33million with publicity and a fundraising page.
Fundraising channels are vulnerable. GDPR had already hit personalised fundraising hard. Social distancing has pummelled events, street, door to door and retail harder still.
With a few exceptions, the sector seems to have faded away. The paltry £750 million package of support offered up by Chancellor Rishi Sunak suggests even the government believes charities are unimportant.
It's time for the UK's good causes to reassert themselves. What better time to do that than at a moment in the year they have always bossed?
Christmas is the fundraising harvest for the sector, supporters are normally more responsive and generous. But of course, 2020 has been far from normal.
As a result, there are two contradictory factors at play for charities to consider.
On one hand, money will be tight. With the economy in recession, people may be more discerning about who and how many appeals they give to. Campfire research showed that donors have several 'Christmas causes' they support annually, there will be pressure to reduce the size of the group this year. So stand out is more important than ever.
On the other hand, 2020 has brought communities together ergo there should more goodwill around. Millions have burst out of their selfish bubbles and become more aware of the needs of others. We could see increased desire to display some deep felt humanity and a conscious move away from shallow materialism.
One thing is for certain, after a year of high anxiety people will be more than ready to enjoy the comfort and joy of a blooming good Christmas. Seeing the recent joyous celebrations for the 75th anniversary of VE Day showed that the nation is in the mood for something upbeat. The appetite for positivity is never greater than in negative times.
With many charities struggling for cash, it will be tempting for fundraisers to play the shortfall card and plead poverty. I believe they will have more success going with more inspiring messages of hope and positivity.
These are the messages people have craved this year (clap the brilliant NHS, support the amazing Tom Moore, salute the selfless volunteers etc) as they have eagerly sought crumbs of comfort amongst the uncertainty.
The third sector do so much good work and yet still remains largely misunderstood and undervalued. This Christmas is the time to show everyone its power and at the same time impart a healthy slice of much needed good cheer to the nation.
To fundraisers sometimes too obsessed with projecting endless desperate need, this approach could seem counter intuitive. But it's a Christmas strategy that is well proven for causes both large and small.
The Salvation Army, probably the most effective Christmas marketer in the UK, concentrate on messages which are generally optimistic and even joyous. It has consistently delivered staggering results for them across their multi-media campaigns, I should know, I helped create them for 15 years.
RNIB have experienced record results using up-lifting examples of the power of their work at Christmas, particularly for their Talking Books Service.
Disability charity Sense have enjoyed success for many years with their Sensory Toy appeal, the toy doesn't cost a lot but delivers tangible joy to a deafblind child.
More than ever, people want solutions, or at least to be given the hope of finding one. Whether that is a vaccine for Covid 19 or a cup of tea at a Salvation Army centre that could lead a homeless person coming off the streets.
So my message to fundraisers and marketers who are starting to think about their own Christmas appeals, is of course think big, think integrated, think digital. But also think love and positivity and give people the opportunity to contribute to a brighter 2021.
And more importantly in these extraordinary times, show how we understand our customers, by demonstrating that we are not wholly oblivious to their sufferings whilst we are bludgeoning them with ours.
Hear more from the DMA