JICMAIL Update
13 Feb 2019
Written by Mark Davies, Managing Director of Whistl and member of the Door Drop Hub and Print Council.
JICMail has recently celebrated its first birthday and a tremendous amount of work has been going on behind the scenes since launch. Firstly with every week that goes by, the depth and breadth of data captured by the research panel is providing a more robust picture of the way that consumers are engaging with mail and doordrop items received in the home. This is allowing the capture of more client-specific journeys to be brought to light and these are freely available for download from the JICMail website.
Being able to demonstrate how leaflets are being retained in the home, are driving multiple engagements and interactions and highlighting the commercial actions taken as a result of the delivery provide compelling stories to help promote our channel and counter negative perceptions of its role in the customer journey.
In addition the JICMail website now benefits from a new tool called JICMail Discovery which allows visitors to visualise the data in a new way.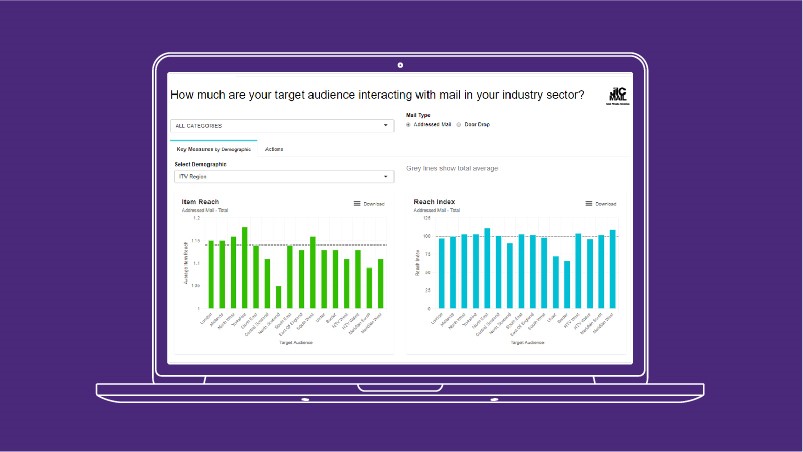 Coming up soon is the integration with IPA Touchpoints and the first industry-led circulation data published through Nielsen. Meanwhile the effort to ensure clients and agencies alike are aware of the data, have access to the data and of course ideally are using the data in the planning of their media budgets continues.
And finally from mid-March it is planned that the Mail example database will be available providing a searchable database of mail example data for specific brands.
The research project has also benefited in terms of awareness from being awarded Media Research of the Year 2018 at The Market Research Awards and is shortlisted in the Best Trade Body category at the Mediatel Awards, to be announced later this month.
If you have yet to explore how this data can support your businesses in making compelling cases for doordrop media, visit the JICMail website for more information or to access the data to share with your clients.
Hear more from the DMA