DMA Talent's Marketing Challenge 2020: Team Cubed crowned winners
30 Jun 2020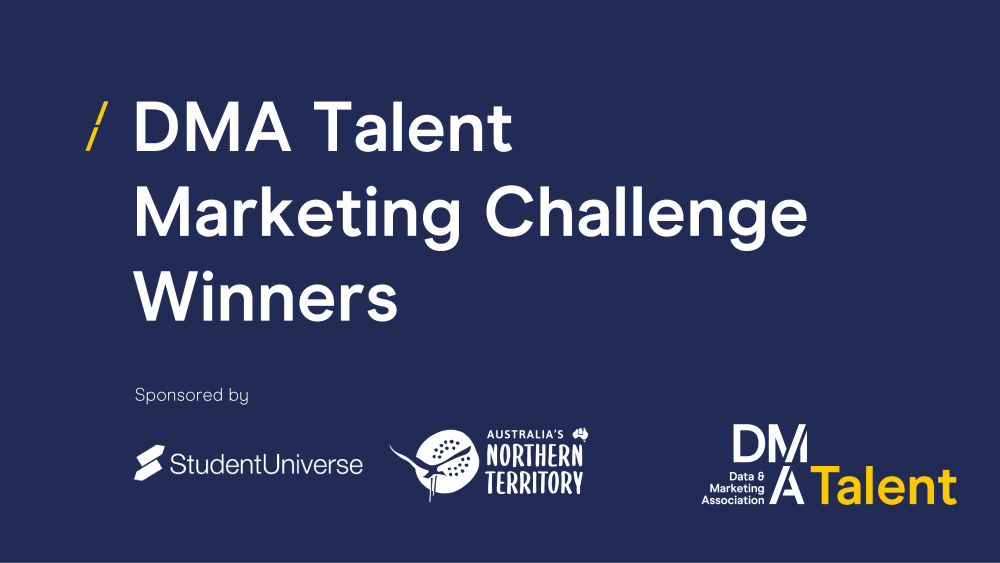 DMA Talent's Marketing Challenge gives students across the UK the opportunity to work on a live client brief and is used as an assignment at some IDM accredited universities.
60 teams from universities and colleges across the UK submitted a response to this year's brief, provided by StudentUniverse and Tourism Northern Territory (NT), which saw 292 students take on the challenge. Cubed, a team formed of six students from Northumbria University were crowned winners last week, and you can find out more about the challenge, the finalists, and the winning team here.
We're on the hunt for a client to provide 2021's brief, which we'll launch in September 2020. The perfect fit is a brand that has a real business issue they are looking to solve, which resonates well with university students to generate a mix of exciting responses. Past clients include Instagram and BMW.
If you are interested in providing the brief for 2021's challenge, more details can be found here and you can get in touch with Jessica.Reilly@dma.org.uk to find out more.
.
Interested in finding out about all the other events and programmes run by DMA Talent, which aims to provide aspiring marketers with the skills they need to break into the industry? Head to their home page here.
Hear more from the DMA