DMA Deliverability Hub: Live Q&A
25 Aug 2021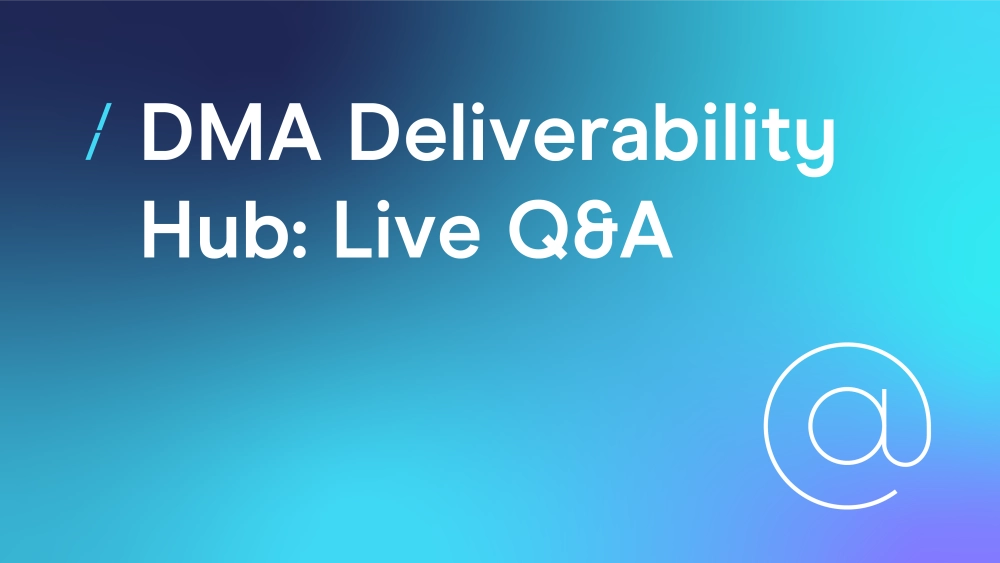 The DMA Deliverability Hub part of the Email Council will be hosting live Q&A sessions via the Zoom Platform on the first Thursday of every month from 12:00 – 12:30 PM.
They will be covering topics relating to email deliverability and industry compliance, monthly industry news, practical guidance, and live Q&A.
For more information on the DMA Email Council and council members please click here.
Hear more from the DMA